DRD Sport Snapshot
17 Dec 2020
Beyond the headlines – sports and dementia
Dementia pugilistica
The links between many professional sports and brain injury, particularly the onset of neuro-degenerative diseases like dementia, is nothing new. While proving a definitive link remains challenging, a growing consensus has emerged over decades, supported by a substantial body of scientific research, sobering statistics, and frequently heartbreaking testimony from former athletes.
What is new, in the UK at least, is the emergence of significant litigation in this space. Earlier in the month, a legal action against rugby's governing bodies was launched by World Cup winner Steve Thompson and ten other former internationals, all of whom have been diagnosed with early onset dementia and likely chronic traumatic encephalopathy (CTE) (a degenerative brain condition caused by repeated blows to the head and previously known as dementia pugilistica or 'punch drunk syndrome, due to its traditional association with boxers).
Since then, the issue has dominated sporting headlines and dovetailed with the football's own reckoning with brain injury.
A road less travelled
The firm bringing the group action for negligence, Rylands Law, plans to launch a further claim on behalf of former footballers. Some legal experts have cast doubt on the lawsuit's prospects: establishing a duty of care or where responsibility lies will not be straightforward and issues relating to causation and the statute of limitations have been raised. Grimly, CTE can also only be diagnosed for certain post-mortem.
Across the pond, however, comparable claims have experienced success. A 2012 class action brought by over 4500 former American football players resulted in a $1bn settlement with the NFL.  Given the complexity, costs and legal hurdles, settlement is likely to be the aim of all parties involved in Rylands' group action – especially if rugby's governing bodies take the "15 commandments" on board and enact concrete changes.
An existential crisis
In any case, it is hard to see the legal action as anything other than a landmark moment for the sport – and one which will necessitate significant and far-reaching change. Certainly, changes more fundamental than the shift in tone and language that RFU chief Bill Sweeney accepted will be needed in light of the dementia crisis. The Telegraph's Dan Schofield wrote of an "ethical and financial reckoning" for World Rugby; changes like a move to less gruelling fixture lists will inflict financial pain to a sport already brought to its knees by the pandemic. But a failure to protect player welfare and waves of future litigation carry a far, far greater cost.
Cricketball
That celebrated cricketing nation, the United States of America, is founding a cricket franchise. Major League Cricket, as it will be known, has gathered significant pace in recent weeks and an increasingly illustrious roll of investors such as Satya Nadella (CEO, Microsoft) and Shantanu Narayen (CEO, Adobe inc.) have begun piling in.
Crucially for them, no doubt, is the fact the tournament now has the financial backing of Shahrukh Khan (a.k.a. "King of Bollywood," a.k.a. "King Khan"), owner of the Knight Riders brand which in turn owns the lucrative Indian Premier League (IPL) cricket franchise. That format, which propelled T20 (a shortened, frantic, American-style form of cricket) to a global audience, is now worth $7bn. With the USA national side having recently gained One Day International status, the planned franchise is all part of a wider transition, with its backers and governing bodies planning to lure ageing and fringe players from top tier cricket nations (MLS, anybody?) and eventually naturalise them as American citizens. This will, in theory, accelerate the competitiveness of USA cricket.
The hope is that this foray into the world's largest sports market will eventually yield similar results to other successful franchises around the world, cheered on at the outset by an estimated 4 million Indian-Americans. But with the IPL typically clocking over 100 million viewers per game, it will need much, much more than that to replicate its success.
Who wants a fight?
After Anthony Joshua's demolition of Kubrat Pulev at the weekend, the only thing standing in the way of a hotly anticipated mega-fight with fellow Briton Tyson Fury is money. More specifically, making as much of it as possible. On paper, the boxers have ostensibly agreed a 50/50 split of the proceeds. That bit's easy. Corralling the various promoters, TV stations, governing bodies and possible venues into signing a deal is going to be less so.
The promoters, heavyweights in their own domain, Eddie Hearn, Frank Warren and the 89-year old Bob Arum, have all signalled a willingness to complete a deal, with a fight currently set for May. Wembley Stadium is the sentimental choice but makes little sense financially. Filling 1% of a stadium which may be still be under Covid restrictions is hardly going to be the bonanza both sides want (and, even full, the ticket revenue would be a drop in the ocean versus what's on offer elsewhere). Saudi Arabia is in the running, given its ambition to create a global sports hub in the Kingdom as one of its pillars of economic diversification (read: soft power). Bahrain and Dubai are also said to be on the table. A fight in any of these locations could earn the fighters £100m each and the minimal time difference would allow the UK record pay-per-view revenue. With custom built stadia and a two-fight deal on the table, the eventual value of the fight could be eye-watering, touching half a billion pounds.
Snapshot
The great Gérard Houllier, who sadly passed away this week. [see 'worth a read' below]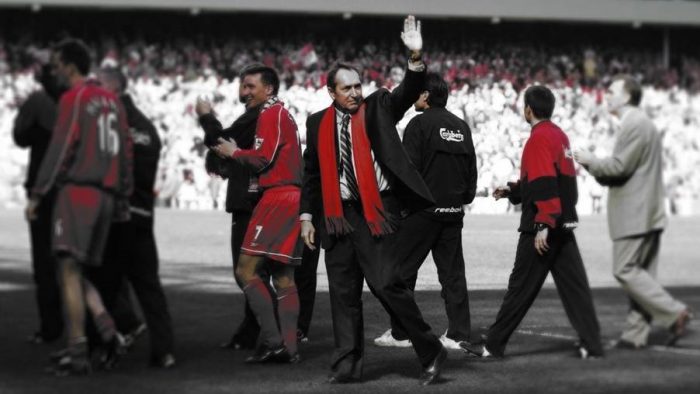 Worth a read
The Guardian – A special report: Rugby union and dementia
The Economist (6.12.20) – Covid-19 heightens private-equity investors' interest in sport
The Times (14.12.20) – England to take Covid compliance officer on tour to Sri Lanka
BBC (15.12.20) – Azeem Rafiq files legal claim against Yorkshire after racism allegations
The Times (15.12.20) РGérard Houllier was an engaging pioneer who moulded the modern Liverpool
What DRD's been watching
Harry's Heroes: The Full English (2019-20)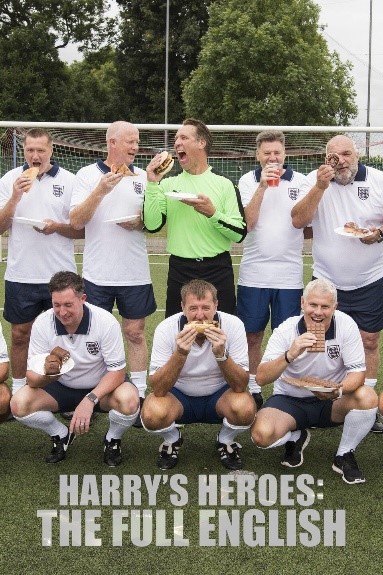 Given that most sports documentaries tend to focus on death, vice and scandal, Snapshot has had a hard time finding something which might bring a little Christmas cheer to our last instalment of the year. In the end, we could look no further than Harry's Heroes, which aired in two series across 2019 and 2020.
A squad of 90s England footballers, brought back together for one last tour. At the end of it, a match against ze Germans. What's not to like? Managed by Harry Redknapp and John Barnes, a squad of players, last seen alongside each other blue-tacked to a bedroom wall in 1995, go into training camp to prepare for their last 'cup final.'
They're all big lads now and no prizes for guessing why. The drinking culture of 90's football is legendary and they set straight to work, getting soundly plastered at the first opportunity. This might have been sustainable back in the day but when the morning after is the first training session, you begin to see the uphill task ahead. At the first weigh-in, the mighty Neil "Razor" Ruddock finds out he is currently 50% fat…
It's a cracking watch. The warmth among the group, old mates giddy in playing at past glories, is infectious and the limp macho 'banter,' laced with a knowing self-deprecation, only makes it funnier. Amid the laughs and the laddishness though are also genuine alcohol, gambling and health problems which cut short careers and threaten lives. These are no joke. And the way old mates rally round as hearts are laid bare is genuinely touching.
By the end of the journey, seeing them all (slightly) fitter, lining up against the Germans, you do really care who wins. And to see even a few flashes of brilliance from these ageing stars against the old foe is a Christmas present enough.
One to watch
Trevor Birch, CEO, English Football League (EFL)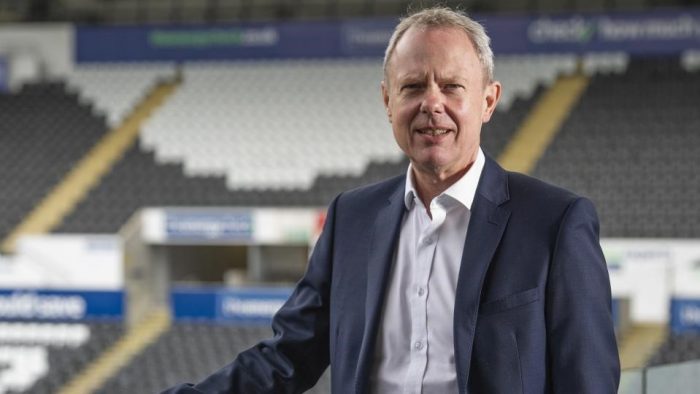 This time last week, it was announced that Trevor Birch was to leave his role as Spurs' director of football operations to become the EFL's second Chief Executive in six months.
It's the latest in a series of rapid moves (in a time when the last thing the EFL needs is more turbulence) – Birch only joined Spurs in September and the man he is set to replace, David Baldwin, lasted a mere six months, citing the pandemic as creating a very different environment to the one he envisaged.
To say that Birch needs to hit the ground running is an understatement. The EFL remains in a struggle for its survival as it continues to grapple with the vast financial difficulties engendered by Covid and the next few months will prove crucial. The £250m rescue package agreed with the Premier League will go some way in assuaging these woes but deep structural issues remain; unless fans flock back to stadiums in the near future, fears remain that smaller clubs, chiefly reliant on ticket sales, could fold.
A former professional-footballer-turned-chartered-accountant, Birch has a string of impressive appointments to his name. Previously Chairman of Swansea City, he has been Chief Executive at Everton, Leeds United, Derby Country, Sheffield United, and Chelsea, where he led the sale to Abramovich in 2003. He has also held senior positions at Duff & Phelps, Deloitte and BDO International.
The failure of Project Big Picture still looms large in the background and the pandemic has shone a light on the substantial inequalities and growing financial gulf in British football. At such a crucial time, Birch will need to be a firm hand on the tiller and, with the EFL's very survival at stake, his first challenge will be to last longer than his predecessor.
Good week / Bad week

Stevenage FC Women

Darts fans
Look out for…
In cricket, India and Australia meet for a test series down under, with four tests running until the 19 January. If you're still motoring along at midnight on Christmas Day, the Boxing Day Test is always a spectacle…
The Premier League continues with Everton vs Arsenal, Tottenham vs Leicester and Man Utd vs Leeds the pick of the games this weekend, while Celtic take on Hearts in the Scottish Cup Final on Sunday.
The PDC World Darts Championship, is underway and runs until January 3rd
Feature photo credit to: Getty Images
DRD Partnership is a strategic communications consultancy focused on building value for our clients and protecting their reputations at moments of challenge and change. If you'd like to know more about us and our consultancy services, including our sports offering, please see our website: https://www.drdpartnership.com/ or drop us a line sport@drdpartnership.com. We'd love to hear from you!