The DRD Sport Snapshot
25 Feb 2021
Beyond the headlines FIFA reforms and football news.
Let the games begin!
Are you ready for more dodgy umpiring decisions, iffy offside calls and last-minute winners? Come on, what else have you had to be annoyed about? That's right, grassroots sport is back. In the second phase of the Prime Minister's roadmap announced this week, restrictions on grassroots sport are set to ease. Commencing on 29th March at the earliest, sports including Sunday league football, golf and tennis will resume, despite criticism amongst some organisations (such as England Golf) who argue that play should return much earlier than that. Anybody who enjoys indoor football or basketball will have to wait a little longer (17th May at the earliest) and rugby will have to deal without scrums until the end of the year.
Fans are also itching to get back into stadiums and the roadmap stated that up to 10,000 fans, or 25 per cent of a stadium's capacity, could also be welcomed back from 17th May. This means that fans will potentially be able to attend summer sporting spectacles such as Wimbledon, the British Grand Prix, and the Euros. However, even though the final weekend of the Premier League falls on the 23rd May, the EPL may yet block fans returning, worried that home teams would get an unfair advantage for the season's finale.
Hunt for the Lions' den
Meanwhile, the ongoing saga of where to stage the Lions tour continues. The prospect of staging the tour, as originally planned, in South Africa is now all but shelved, with few relishing the prospect of playing behind closed doors in a nation still badly reeling from Covid. Australia's rogue offer to host the tour became a surprise favourite last week, though enthusiasm has since waned as the length of quarantine required may be an insurmountable hurdle.
Now, with the prospect of crowds back in stadia this June, it looks as though staging the 'tour' in the home nations is back on the cards. After a Lions board meeting last Thursday, the decision was made to approach the Government about the possibility of underwriting a tour on UK and Irish soil. This is said to be under serious consideration and would insure against the risk of Covid keeping fans away. It has already been discussed by DCMS and is due to be discussed at Treasury level in the coming days. The thinking is that a showpiece event could provide a welcome boost to hospitality and retail business post-lockdown.
One complication is that the Prime Minister's road map applies only to England – the rest of the United Kingdom has not yet set out as detailed a plan on emergence from lockdown and Ireland's vaccination programme lags the UK's considerably. This aside, the plan is also not without its detractors. While government financial support would assuage many financial concerns, Wille John McBride (Lions demi-God, never short of an opinion) has thundered that not touring "would be a disgrace… it will defeat everything the Lions stand for." A decision is expected next month.
Moving the goalposts?
Back in 2018, FIFA proposed landmark reforms to the global, multi-billion dollar transfer system with a particular eye on regulating (read: curtailing) football agents. Since then, international football's governing body and high-profile agents have been slugging it out across the sporting headlines in a feud that has only intensified in recent weeks.
The proposed regulations are set to introduce a cap on commissions, crack down on conflicts of interest, and force publication of agents' earnings from clients, as well as creating a FIFA clearing house and mandatory licensing system. Taken as a whole, it's hard not to see this as FIFA attempting to clean up its own mess after the body encouraged deregulation in 2015, which they have since, unsurprisingly, admitted was a "mistake".
Foul Play
FIFA is resolute that the proposals will tackle "abusive and excessive practices" by improving transparency, standards and reducing conflicts of interest. The overriding intention is to add some oversight to the "law of the jungle" currently in place. An important backdrop to the governing body's stance is a long-standing concern over both the exponential growth of agents operating in the market and the fees they pocket.
It is, well, an understatement to say that agents are unhappy – and, make no mistake, it is the commission cap that is proving the hardest pill to swallow. Individually and via bodies such as the Football Agents Forum and Association of Football Agents, agents have rubbished FIFA's claims of "an extensive consultation process" and argued that the proposals neglect both players and their interests. In a recent interview with BBC Sport, high-profile agent Mino Raiola branded the plans "ridiculous", challenged perceptions of greed as unfair and accused FIFA of using the proposals to "hide their own problems." These arguments, however, are not likely to sway ordinary football fans, many of whom take a dim view of agents (and the exorbitant fees charged) and are likely to side with FIFA that the more money that stays in football, the better.
Agent Provocateur
With regulations set to come into force later in the year and neither side backing down, it seems unavoidable that rhetoric will be replaced with litigation in the very near future. Agents have made it very clear that they are prepared to go to court and the legal challenges would have wide-reaching implications for the football industry. In a sign of things to come, Jonathan Barnett, the executive chairman of agency ICM Stellar Sports, this week said that the proposals are "against most laws in most countries'Äâ.'Äâ.'Äâ.'Äâif we don't hear from [FIFA], we are going to be in court in about 30 different countries."
Not a sniff
The British Horse Racing Authority (BHA) is rolling out a pilot scheme which will test jockey saliva for the presence of banned substances on raceday. The sport has been hit by a number of drugs scandals in recent months, with a number of champion jockeys testing positive for cocaine. The problem is believed to be widespread, with the drug favoured recreationally by many riders as it is not calorific and can be flushed through the system relatively quickly. Philip Prince, who was banned from racing last week for having "more than 50 times the limit" of the drug in his body, admitted to taking cocaine three to four times a week. If the pilot is successful, racing would become the first sport in Britain to use instant drug testing on the day of events. The BHA and Professional Jockey's Association (PJA) will complement the scheme with education and support programmes to encourage any jockeys affected to seek help.
Women tonning up first
After being timed out due to the pandemic last year, the England and Wales Cricket Board's (ECB) new franchise, The Hundred, is padding up again this summer. After pioneering the T20 format in 2003, English cricket has quickly fallen behind similar franchises in India and Australia, which now attract global audiences and big money. The new Hundred format (a hundred balls-an-innings) will produce rapid-fire matches lasting around two and a half hours and is an attempt to revive the global appeal of England's short-form cricket. It has not been a smooth ride for the new concept, with many commentators pointing to an already packed schedule (there is already a short-form domestic tournament, the T20 Blast, which will continue) and the impact this will have on 50-over and County Championship Cricket, already increasingly disenfranchised.
Gender reveal party
But this week, the Hundred relaunched with a tidal wave of support and a major PR coup for its decision to place the women's game at front-and-centre of the promotion. Beginning in July, the tournament has won praise for being the first major UK sporting event to launch with a women's match and offering equal prize money to both genders. The revised schedule will see men's and women's games played alongside one another in double headers simply called "match days," with the women always playing first. Beth Barrett Wild, Head of the Women's Hundred: "we've had a few trial runs of the women playing after the men and sometimes you get a different vibe and crowd to the one you'd want. I went to a Surrey Stars match in the Kia Super League a few years ago after a men's match and you got the horrible scenario of people leaving, which looks dreadful."
Snapshot
India's new 110,000-seater Narendra Modi Stadium became the largest cricket ground in the world this week when it hosted its inaugural test match. It could house the entire population of Tonga and still have seats to spare…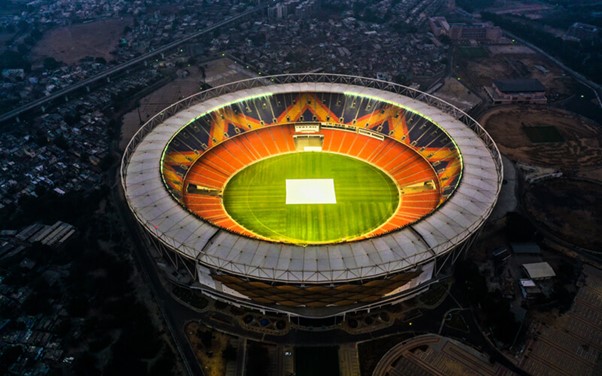 Worth a read
Sky Sports (16.2.21) – Wimbledon consider replacing line judges with an automated system for 2021 event
BBC (16.2.21) – National League season to continue but North and South divisions declared null and void
Financial Times (17.2.21) – Football TV rights braced for 'deflation', warns BT Sport chief
ESPN (17.2.21) – Bundesliga stars offer support to gay footballers
The Times (23.2.21) – 'Super shoes' are making mockery of record books
The Times (23.2.21) – From RAF bombers to Olympic bobsleigh – the storied life of Edgar Meddings
What DRD's been watching
Pelé (2021)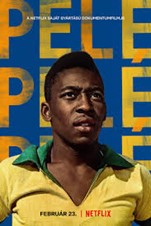 The sports documentaries have been coming thick and fast over the past twelve months. And after the success of Diego Maradona, it was only a matter of time before his Brazilian 'GOAT'-rival Pele got the same treatment.
This new Netflix docu-film looks to deconstruct the cultural significance of Pele the icon, examining why, to many of the Brazilian people, he became more than a footballer and why to others, he was only a footballer when he ought to have been more.
In terms of scandal and unpredictability, 'Maradona' it is not. Edson Arantes do Nascimento (a.k.a Pele) is a more sensitive and considered figure in contrast, though certainly no saint. After the brief and formulaic, 'humble beginnings' introduction, we are launched into the 1958 World Cup, where the 17-year-old Pele ascends to megastardom and the stifling pressure of feverish Latin American fame.
As his star begins to shine brightest, the Brazilian nation is simultaneously undergoing something of a renaissance. He is described by Gilberto Gil (Brazilian cultural royalty himself), as a "symbol of the Brazilian emancipation," a "poor black boy" who became the country's chief export, a product of his time, magnified by the growth of television.
But when a coup d'etat sweeps away optimism and replaces it with authoritarianism, what then was Pele a global symbol of? The 80-year-old now reflects that he only strove to remain a neutral figure, never to be used for politics. This film looks at whether that was possible: was he able to help Brazil more with football and giving escapism to the people or, as the only person with a platform great enough to make a difference, did he abdicate his responsibility?
One to watch
Colin Moynihan, 4th Baron Moynihan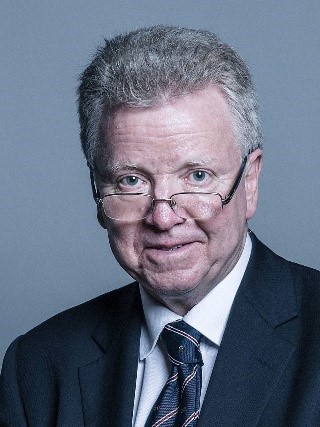 Baron Moynihan has been a Conservative peer in the House of Lords since 1997, after a stint as MP for Lewisham East between 1983 and 1992.
Before entering Parliament, Baron Moynihan made his name in rowing. In 1978, Moynihan won a gold medal coxing the British Lightweight VIII at the FISA Lightweight Championships and in 1980 won a silver medal at the Moscow Olympic Games. Since then, he has held a number of different positions at sport bodies including: Sports Aid Foundation, British Boxing Board of Control, British Biathlon and UK Ski and Snowboarding.
His parliamentary career saw him hold the role of Minister for Sport (1987-90), where he was centre of a government proposal to bring in an ID Card scheme for supporters of English Football League teams in the wake of repeated outbreaks of hooliganism in the late 1980s.
Away from politics, Baron Moyniham is probably best known for his time as Chairman of the British Olympic Association. A pugnacious character, he oversaw Team GB's best medal success in over a century. He also drastically revamped the BOA's organisation structure, was in charge of two highly successful Olympic games and challenged government and other Olympic stakeholders, including the London 2012 organising committee.
He is now a member of the newly created National Plan for Sport and Recreation Committee. This committee has launched an inquiry on how to remove barriers which prevent people taking part in sport and how to facilitate more active lifestyles. It will also examine the success of the UK Government's 2015 strategy on sport – probably worth keeping an eye on as its report could well produce some far-reaching recommendations.
Good week / Bad week

 Anglo-German communications

 Aston Villa's fantasy football team
Look out for…
India and England continue to fight out a day-night test at the colossal new Narendra Modi Stadium in Ahmedabad (though, at the time of writing, probably not for much longer… )
The Premier League continues this weekend, with the fight for European places still somewhat less of a foregone conclusion than the title.
The Six Nations continues this weekend with Wales v England, France v Scotland and Italy v Ireland
DRD Partnership is a strategic communications consultancy focused on building value for our clients and protecting their reputations at moments of challenge and change. If you'd like to know more about us and our consultancy services, including our sports offering, please see our website: https://www.drdpartnership.com/ or drop us a line sport@drdpartnership.com. We'd love to hear from you!