The Sport Snapshot
29 Jan 2021
Beyond the headlines – This week, we're taking a closer look at the world of football, where at the moment it seems that a scandal or financial meltdown is never far away. We'll be back with the usual full scope of sports next week!
Grassroots Funding in Sport
The wilting landscape of grassroots sport has received a boost this week with Sport England's announcement of a £50m package of support. The funding will sit at the heart of a ten-year strategy, which will look to reverse the downtick in participation caused by the pandemic and the migration away from sports such as netball, rugby, and martial arts (in which there has now been scant competitive opportunity for nearly a year). Participation among some ethnic minority groups, as well as disabled children and those from poorer backgrounds, has particularly suffered. The new strategy will see Sport England change tack and use the success of recent campaigns in women's sport as a template, reaching out to key audiences via more targeted communication.
When the fund stops… stop?
In football's National League however, good news is harder to come by. Reports this week offered a gloomy picture of competitive football's lower tiers, where fears around inadequate coronavirus testing and a blazing funding row with the Department of Culture, Media and Sport (DCMS) have left the chances of completing the current season in the balance.
At the centre of the dispute is a meeting between clubs and the Department in October, where a £10m grant was secured to cover losses from the previous season's abandonment and consensus was reached that a new one could begin. Clubs say that one of the conditions of this risky new expedition was that they would be guaranteed grants as long as fans were locked out. Back in Whitehall, DCMS insist they did nothing of the sort and have offered £11m of low interest loans to keep the season afloat. This has not gone down well in the boardrooms – understandably, there is little appetite to take on chunks of debt in the current climate. All the while, fixture lists are piling up as poor testing provisions, taken together with a worrying rise in serious Covid cases, has left some clubs simply refusing to play. A vote will be held this week on whether the season can continue, but with the majority of clubs refusing to take loans and/or lose money, the prospects look bleaker than a Tuesday night at Dagenham and Redbridge.
Noblesse oblige?
Meanwhile, in the upper strata of football society, there are also mutterings of funding foul play. Some of the wealthier clubs have been dipping into the Bank of England's Covid Corporate Financing Facility (CCFF), a loan option available from the Central Bank for large firms which 'make a material contribution' to the UK and are 'investment-grade rated.' Arsenal and Spurs have collectively availed themselves of £295m from the scheme, which has left some 'smaller' league clubs less than pleased at what they perceive to be an unfair advantage. The Financial Times quotes one rival's chairman describing it as "a competition-distorting government bailout for select clubs… Either we all have access to it, or we don't… [there's] no chance Arsenal or Tottenham are borrowing at [that rate] from anybody else."
The annoyance has been accentuated further by the fact that elite football was excluded from recent government sports bailouts on the grounds that the league was too rich to justify it. But while the smaller Premier League clubs are being pointed towards other government-backed financial support, many are hesitant because of unfavourable interest rates and vivid memories of the PR disaster when some clubs signed up to the furlough scheme last year.
"English football governance is broken"
Ugly issues in the governance of the 'beautiful game' have been brewing for a while. Existing governing bodies the FA, Premier League and the English Football League are increasingly viewed as fragmented, self-interested and unable to provide leadership to safeguard the future of football. Former England footballer and Sky Sports pundit, Gary Neville, continues to raise his voice the loudest, saying this week that English football has "proven to be incapable of over a 25-30 year period of transferring the money that is in the game into something that works for everybody." His Our Beautiful Game group, of whose members come from across a variety sports and politics, has produced a 22-page document suggesting reforms necessary to tackle these issues – the most important being the establishment of an independent football regulator. His campaign is gaining traction and the cause is now one echoing around the chambers of parliament [see 'one to watch,' below]. Efforts by governing bodies to stand up to the Premier League on financial distribution have so far proven toothless, hence the calls for an independent regulator. If football authorities can't do more, soon, legislation will likely do it for them.
The Yankees are coming!
A few rungs down the ladder, the English Football League (EFL) is also lining up a bid for a CCFF loan, having been hit much harder by empty stadiums and lower broadcast revenue. While the Government has long insisted that the Premier League should be opening some of its bulging coffers (which hold some £5bn) to help out its junior cousins, it has so far committed only to covering £15m of loan interest. There are now also a number of private finance offers on the table, notably from the USA. Over the past few years, a wave of private American money has washed into the game and the trend shows no sign of abating. This week, American sports franchise the San Francisco 49ers have more than doubled their stake in Leeds United (to 37%), joining Manchester United, Arsenal, Fulham, Liverpool, Crystal Palace and Burnley as clubs significantly backed by American money. In fact, Americans now hold major stakes in about one-fifth of the 60 teams playing across the top football leagues in the UK, Italy and France.
Private Equity, reporting for duty…
Late last year, before failed festive celebrations and Government U-turns under the Christmas tree, Snapshot explored the growing influx of international, private money into sport. What was once a niche area for private equity firms, dominated by pioneers such as CVC, has continued to gather pace in the wake of Covid-19's upheaval; cash-strapped sporting organisations and governing bodies looking for a way out of financial ruin have placed survival above suspicion and are more receptive to private capital than ever before. For Rugby in particular, this trend has the potential to radically transform the sport. Silver Lake's pending investment into New Zealand rugby and CVC's attempt to acquire a stake in the Six Nations (building on investments in Premiership Rugby and Pro14) are the pre-eminent examples. It looks like a wise move – as the FT reported this week, rugby union is almost certainly undervalued in the UK, with similar viewership to cricket or F1, and there is potential to reshape competitions and schedules to the benefit of fans. But concerns still abound over the benefits of international investment. Investing in sport is an entirely different ball game (apologies) to the areas traditionally favoured by private equity. It comes with a vast responsibility not just to fans but to the more intangible elements like tradition and community. If these are neglected in favour of commercial interests and the pursuit of short-term profit, private equity will continue to splash sporting as well as business headlines – but for the wrong reasons.
Offski
January typically sees millions of Brits take to the Alps in search of snow. But while the conditions look particularly good, nary a goggle has been packed this season. The disappointment is magnified for many snowsport instructors who, at the end of the Brexit transition period, lost access to the CTT scheme which allows mutual recognition of skiing qualifications between the UK and EU countries. Resolving this issue looks long and complex and will require cooperation between government, civil service, and individual EU member states. British instructors will hope this can be resolved soon, as this potentially places the careers of nearly 2,000 at risk, not to mention the fact that thousands of British kids could be without British ski instructors. Whisper it, but they may have to rely on the dreaded ESF (French Ski School)…
Snapshot
A Chelsea supporters group raised £1,000 to erect a 49-foot banner showing unwavering faith in manager and club legend, Frank Lampard. He was sacked the next day.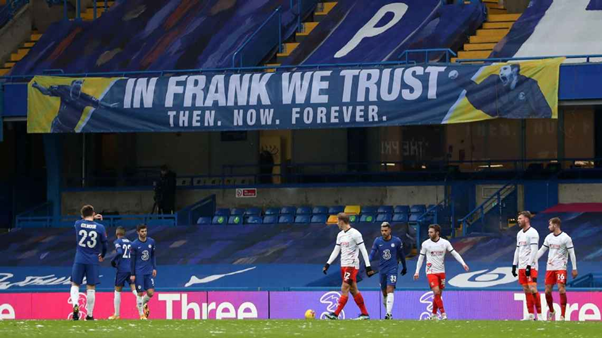 Worth a read
BBC (27.1.21) – Racism in cricket: 14 BAME players report racism in cricket survey
BBC (27.1.21) – British and Irish Lions 2021: Gregor Townsend urges tour solution
The Times (26.1.21) – Rugby is now undervalued – and investors smell blood. . .
The Guardian (25.1.21) – Australian Open buildup shows no sport handling pandemic as clumsily as tennis
The FT (21.1.21) – Private equity's new bet on sport: buy the league
The FT (21.1.21) – Fifa moves to block breakaway 'super league' with international player ban
What DRD's been watching
Micah Richards: Tackling Racism in Football (2021)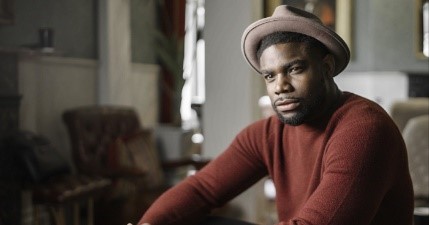 Out this week on Sky Documentaries, the eminently likeable footballer-cum-pundit, Micah Richards presents his journey to highlight the realities of racism in modern football.
Having experienced racism 'daily' as a player, this considered and understated documentary looks to highlight the complexity of issues which cause the problem (and there is undoubtedly a problem) to persist, speaking to those who can shine a light on the evolving face of racism, as well as that which has been omnipresent since his parents' childhood.
With reports of racist abuse in the sport up 53% from last season, he meets anti-racism campaigners, former players, journalists and fans to collate their experiences, building up a picture of what seems to counteract any progress which movements such as Black Lives Matter might have made.
While it is clear that increased societal divisions are often magnified in football, it is also evident that where overt racism has gone away, it has been replaced by more codified disadvantage and bias, conscious or unconscious. This is all too often exacerbated by an unrepresentative (or uneducated) governance structure, with a propensity for virtue signalling rather than seismic change.
A thought-provoking watch, never more relevant.
One to watch
Helen Grant MP, Maidstone and the Weald (Con)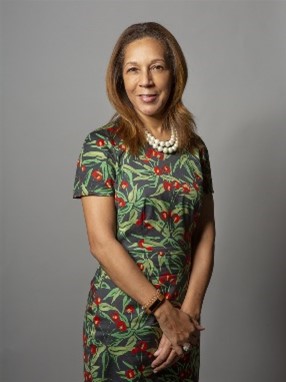 Helen Grant has been the MP for Maidstone and the Weald since 2010. During her career she has held several junior ministerial positions, most notably as Parliamentary Under Secretary of State for Sport and Civil Society, which she held from October 2013 to March 2015.
Helen is a former judo champion and told the Independent newspaper that sport was "very much in her DNA." In particular, Grant has pushed ahead with calls to make radical changes to English football. Along with a number of high-profile names in the sport industry such as David Bernstein, Gary Neville and Denise Lewis, together with the political support of others such as Andy Burnham, they have created an independent group called Our Beautiful Game. Our Beautiful Game is a diverse group of people who share both a deep passion for English football and an equally profound concern about its current state. They believe that there should be an independent regulator of English football.
Grant's attention has now shifted to parliamentary action and on Tuesday 26th January, she introduced a Ten-Minute Rule Motion on Football Regulation, calling for an independent regulator for English football. The regulator's role will involve distributing finances within football, introducing a licensing system for professional football clubs in England, reviewing financial stress on English Football League clubs, modernising an outdated FA, working with supporters' groups and driving and promoting diversity within the game. It will be interesting to note whether the Bill gets enough support to move through Parliament and observe the reaction of the FA, Premier League and EFL. If it does, Helen Grant would be in line for much-deserved credit. Many say that the measures she is planning to introduce are bold, long overdue and would drastically change English football for the better.
Good week / Bad week

Nautical good Samaritans

 Bootham Crescent
Look out for…
In Athletics, the World Indoor Tour kicks off tonight. Let's hope it's the start of a triumphant season for Dina and her fellow British athletes on the road to Tokyo
Liverpool vs Spurs in the Premier League tonight, where a faltering Liverpool will be looking to steal some of their opponent's recent consistency
In cricket, the Pakistan vs South Africa test continues in Karachi
The next leg of the PGA tour, The Farmers Insurance Open, begins today in Torrey Pines
DRD Partnership is a strategic communications consultancy focused on building value for our clients and protecting their reputations at moments of challenge and change. If you'd like to know more about us and our consultancy services, including our sports offering, please see our website: https://www.drdpartnership.com/ or drop us a line sport@drdpartnership.com. We'd love to hear from you!