The DRD Sport Snapshot
13 May 2021
Beyond the headlines
Competing in the Premier League. The question of competition law's relevance in a sporting context was raised again last week when Mike Ashley issued a legal challenge against the Premier League. With the country's armchair competition and sports law experts spouting myriad views on the collapse of the European Super League, the Newcastle owner weighed into the debate, claiming that the Premier League breached competition law by "excluding new owners and investment in clubs" in the collapse of the £300million takeover of the club last year.  The business tycoon is not going easily either – he is seeking damages for loss of profit "or, alternatively, opportunity" and an injunction. Unlike the European Super League situation, however, there is clearer instinctive logic to bringing a challenge on competition law grounds since last summer's decision resulted in declining new and substantive investment in the competition. By contrast, despite its flaws, the European Super League was actually creating a new competition (albeit one with limits on participation). On that basis it was always hard to understand how its creation could be framed as being anti-competitive.  For now, though, Mike Ashley's focus continues to be making sure his club is fighting fit – off the field.
Fantastic. The Great British summer is synonymous with images of strawberries and cream at Wimbledon, top hats at Ascot and cricket whites at Lords. But will the stereotypes finally be able to return to the venues in time? On Monday, Boris Johnson announced that up to 10,000 fans or 25% capacity would be able to return to large, outdoor venues in England from the 17th May. This includes the final two rounds of Premier League matches which are scheduled at the end of May and will open their doors to home fans. Indoor venues will be limited to 1000 people or 50% capacity. Some, like Wimbledon which have long held plans for 25% capacity, are now being criticised for being too careful, with a professor at Nottingham Trent University saying that they are being "excessively conservative and inflexible." You can't win. Regardless of the restrictions, fans, players, and businesses will be excited to have spectators return to venues in what is set to be an exciting summer of British sport.
Occam's Glazer. Soyunku's 66th minute header put to rest the Red Devils' forlorn hopes of Premier League glory yesterday but Snapshot suspects that, as Man City secured a third title in four years, Man U's management were delighted about one thing – the match actually happened, no fans stormed the pitch. So much for silver linings…tensions at Old Trafford remain high following the furious backlash to the European Super League; Joel Glazer's apology last week has done little to quell mounting criticism and it seems the ill-fated tournament was the (rather large) spark that ignited years of discontent at the billionaire Glazer family. Accusations of saddling the club with debt, costly fees and crippling interest payments have haunted the owners since the £790m leveraged buyout in 2005. Taken together with concerns over a trophy drought, crumbling infrastructure and a well-established portrait of the Glazers as greedy, disinterested owners, the recent outcry from fans isn't exactly gratuitous. Pressure is growing and the supporters' #NOTAPENNYMORE campaign to boycott the club's major commercial partners has already claimed a scalp. An attempt to mirror Chelsea and Spurs' decision to introduce a fan presence in board meetings would be insufficient given the scale of the challenge. Now that Pandora's box is well and truly open, perhaps the only solution now open to the Glazers is also the simplest – sell.
Barbaric and dangerous. These were the words used by Eddie Hearn to describe heavyweight prizefighting in December 2019, before Anthony Joshua's rematch against Andy Ruiz Jr in Saudi Arabia. Readers might be forgiven for thinking this was a comment on the Kingdom's human rights record. Eleven months on from initial reports of an agreement, the worst kept secret in boxing was finally confirmed. Saudi Arabia was given the green light to host Joshua and Tyson Fury's world heavyweight title fight on Tuesday. In this, the Gulf state fended off competition from Singapore, Macau, Qatar, London, Las Vegas, and New York by putting up a blockbuster $150m site fee. There will be controversy aplenty in the build-up to the Clash on the Dunes. Saudi Arabia faces building criticism from the international community following the extrajudicial killing of Jamal Khashoggi, a Saudi-led bombing campaign in Yemen and restrictions on freedom of expression, women's rights and LGBTQI+ rights. As a result, many say the fight amounts to a 'sports washing' campaign from a Kingdom seeking to repair its tarnished international reputation by diverting attention towards sporting showcases. Nonetheless, the boxing may ultimately talk, and the announcement has reverberated throughout the sport. Some fans are anticipating a classic which may yet match Zaire's 'The Rumble in the Jungle' in Zaire in 1974.
Reputation versus Revenue. On a similar theme, multinational companies sponsoring the 2022 Beijing Winter Olympic Games are facing increasing pressure to boycott the event as a result of China's treatment of the Uyghurs in Xinjiang. The decision to boycott should be easy, right? After all, these big brands all take a strong position condemning human rights abuses (at least, that's what their websites say). So, why the radio silence? For Swiss watchmaker, Omega, it's simply about tradition – it has always been the official timekeeper for the Olympics. Then there's the essential revenue that sponsorship deals provide – the US Olympic and Paralympic Committee: "without sponsors, America's elite athletes would not be able to compete." For the IOC, it's about coming together in "peaceful competition" and politics needs to be left at the door. Lastly though, there's the financial impact on the brands themselves. The Chinese Government has already encouraged consumers to boycott brands that speak out. In April, both Nike and Adidas saw their Chinese sales collapse by 59 and 79 per cent respectively after avoiding the use of Xinjiang cotton and other raw materials from the region. In 2020, China amounted to nearly one fifth of Nike's sales and nearly a quarter for Adidas, a hefty chunk of revenue then. With eight months to go, this issue isn't going away, and brands won't be able to stay silent forever. Pressure is mounting and sponsors will have to decide what matters more, reputation at home or sales abroad.
England expects. After the Indian Premier League's (IPL's) inevitable postponement amid India's Covid nightmare, the congested fixture schedule has finally clogged. Historically, the English Cricket Board (ECB) has been sensitive to the wishes of its players to balance international commitments with the vast sums of money on offer in the sub-continent. A player like Ben Stokes earns £870,000 p.a. playing for England but can earn £1.3m in 2 months in the IPL. The ECB has long worried that forcing players to choose between the franchises would be met with a depressingly unpatriotic response. This has led to what some fans see as kowtowing to the franchise. But it has also been playing a delicate diplomatic game, hoping that such flexibility would convince the Board of Control of Cricket in India (BCCI) to send its own players to play in the Hundred, the ECB's new flagship tournament. No such dilemma is countenanced at the BCCI, their players are just not allowed to play outside of India. However, with the IPL set to be moved to September, slap bang in the middle of England's planned tour to Bangladesh and Pakistan, the ECB has finally put its foot down. Ashley Giles, Director of Cricket, has said "we're planning on the involvement of England players in England matches… I'd expect them to be there." Reassuringly for English fans, the threat of missing an Ashes series and a World Cup still seems to hold sway – and no dissent is expected.
Snapshot
Robbed of an official celebration, twelve Manchester City fans were not going quietly after the club's third Premier League win in four seasons…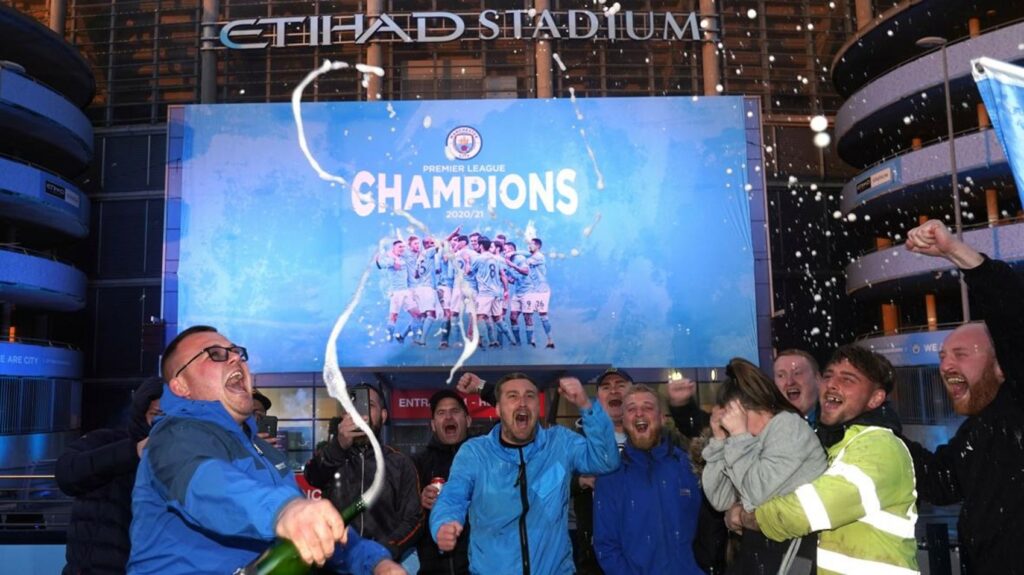 Worth a read
The Financial Times (5.5.21) – Premier League explores NFTs as fans splash out on sporting moments
The Financial Times (6.5.21) – Olympics sponsors duck questions over Beijing 2022 as boycott calls grow
The Guardian (11.5.21) – Champions League final switch good for environment but football must do more
The Telegraph (11.5.21) – London Irish to launch top-flight women's team
BBC (11.5.21) – England and Wales Cricket Board announces £16.1m loss as result of pandemic
The Times (11.5.21) – MCC raises fears on 'illegal' bamboo bats
What DRD's been watching
Gods of Snooker (2021, BBC iPlayer)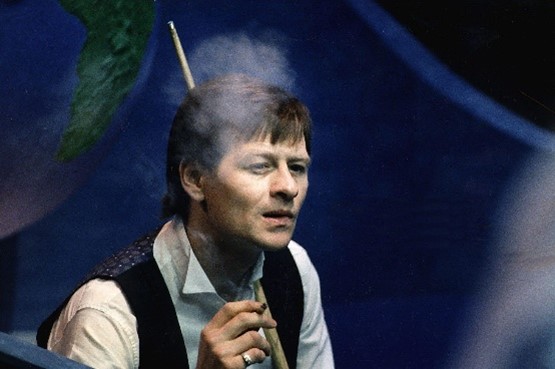 The first thing to say is that if you don't like snooker, this documentary is much, much better than you think it's going to be. And if you don't know anything about snooker in the 70s and 80s, you may be surprised when you suddenly crash land into a world of drink, drugs, fighting and sex.
This BBC three-part series charts the arrival of snooker as a mainstream sport, propelled first by the advent of colour television and then (very fittingly) by 'big tobacco' money.
The first episode charts this path through the mercurial, erratic, and brilliant Alex Higgins. Through him, we see the collision of a gentleman amateur's sport with a new democratic working mans' game. When Higgins turns up in a green flared suit, visibly drunk, and wins a World Championship playing some of the best snooker that anybody has ever seen, suddenly, a lot more people want to tune in.
His brilliance heralds the dawn of the 80s celebrity snooker player, a generation of larger-than-life personalities with even larger vices who captivated the British public through a combination of hard-drinking, outrageous behaviour, and fantastic skill. Of course, behind the folkloric lens, there are also sad tales of isolation and self-destruction – the payoff for the loneliness of a touring snooker players' life. It is not a team sport.
If you love your snooker, you may want to avoid this. The modern game could be rendered so utterly boring in comparison that you never watch it again.
One to watch
Richard Scudamore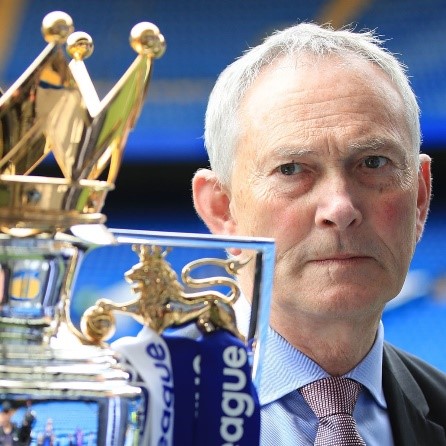 Once considered one of the most powerful men in British football, Richard Scudamore is a former Managing Director of the Scotsman newspaper and Chief Executive of the Football League. However, he is perhaps best known as CEO of the Premier League, a post he held from 1999-2014 and as Executive Chairman from 2014-2018.
During this tenure he was credited for steering the League to ever-increasing television revenue, which has had a transformational effect on the game. The organisation had a TV rights deal worth £670m upon his arrival. When he finally left in 2018, this had risen to £5.14bn. His departure as Executive Chairman in 2018 stoked controversy when he was given a £5m payoff, funded by club owners (£250k each) in gratitude for his service, while many fans believed that his monetisation of the game had done more harm than good.
He remains as an adviser to the Premier League and played a key role in advising the board through the recent Super League controversy, claiming that "I am the person who had been telling them [the 'Big Six'] for years it was a crazy idea and could not happen." He has also taken roles in Australian Soccer and in the Ryder Cup Board.
This week, it was announced he has been recruited as an adviser to CVC Partners. The Private Equity firm has been scanning the sporting world for major investment this year, in the belief that the pandemic has left many sports temporarily undervalued. His role is said to a pan-global sports one, but his involvement may well see the firm looking closer at the European football leagues.
Good week / Bad week

 Ed Sheeran fans in Ipswich

 Gary Lineker
Look out for…
In Golf, the British Masters starts today, with favourite Rory McIlroy leading home nation hopes.
Chelsea take on Leicester City in the FA Cup final on Saturday.
Tomorrow, all the cricketing Counties begin four-day games in the County Championship.
In Rugby Union, the Gallagher English Premiership continues at the weekend with Wasps vs Worcester, Leicester vs Harlequins and Bath vs Sale.
DRD Partnership is a strategic communications consultancy focused on building value for our clients and protecting their reputations at moments of challenge and change. If you'd like to know more about us and our consultancy services, including our sports offering, please see our website: https://www.drdpartnership.com/ or drop us a line sport@drdpartnership.com. We'd love to hear from you!
Visit our website or LinkedIn page for more information about DRD Partnership.