The DRD Snapshot
7 May 2021
The citizens of Hartlepool prefer their leaders full of hot air…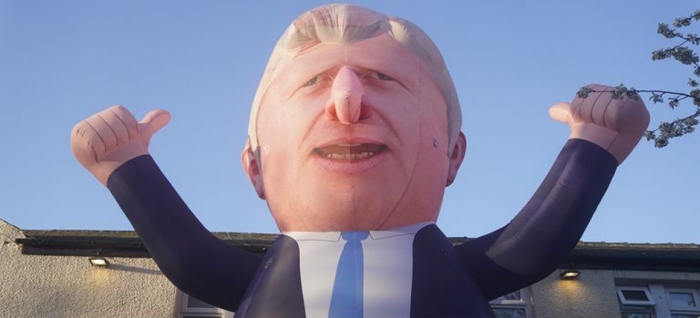 THE WEEK THAT WAS
Another brick in the wall. A ruling party gaining seats in a by-election is an extremely rare sight, but a Conservative win in Hartlepool is unprecedented. A Labour stronghold since its creation in 1974, the seat saw a 16% swing towards the Tories this morning. Labour have also surrendered seats in multiple councils across the country, as former UKIP and Brexit Party voters picked blue over red. There was speculation earlier in the week that Sir Keir Starmer would carry out a reshuffle if the party underperforms in the ballot – this now seems inevitable. In the meantime, the Labour leader is sure to take a beating from both the front and back benches of his party. Even though Starmer promised to "carry the can" for the electoral failures, it is likely that Anneliese Dodds, Nick Thomas-Symonds and Emily Thornberry will not remain in current positions much longer. The phrase "historic defeat" is starting to lose its novelty as Labour continues its retreat in its 11th consecutive year of opposition.
The Norman invasion. The last pitched naval battle between Britain and France was in the Napoleonic Wars. How fitting then, that the day after Emmanuel Macron invoked the spirit of old Boney to impress right-wing voters, a hostile French fleet sailed into view of British territory and the battle of St Helier began. The 60 fishing boats which sailed en masse to Jersey on Thursday, flares blazing and horns sounding, were protesting against post-Brexit licensing rules which stipulate that French fishermen must now prove they have regularly fished there over the past few years. When a small proportion did or could not, their right to fish was restricted. The French said they were not consulted and (unusually) took advantage of their right to protest, blocking the harbour. What happened next may have been a slight overreaction: the French Minister of the Sea (great job title) threatened to cut the undersea power cables to the island, the British deployed two Royal Navy ships and the French reciprocated. All of a sudden, everybody was talking about gunboats, battles and blockades, and it felt as though the Opium Wars had spontaneously broken out again in the Channel Islands. In the end, the only excitement was when a French trawler bumped into a property developer's boat, and after talks with officials, they all went home. Some worry, however, that such threats could be a portent of things to come. Doommongers have warned that Britain's reliance on Europe for its energy infrastructure is open to weaponisation and that only building greater energy security (i.e. more power stations) will prevent exposure in the future.
Scotland waits. Encumbered by social distancing, the slower-than-usual counting of polling station returns has begun across Scotland this morning: the final results of the Holyrood election are due to be announced over the weekend. After a play-it-safe campaign, the SNP is hoping to repeat its 2016 success, which saw the party achieve the first ever majority in the history of the Scottish Parliament. If they come short of securing a majority, Nicola Sturgeon will be looking to take the Greens up on their offer to form a coalition. Alex Salmond's new Alba Party is also counting on taking a slice out of Nicola's pie, without much indication of support in the polls. A lot is at stake. A substantial majority would help Sturgeon ramp up the pressure for an independence referendum encore, although Boris has decisively ruled out such a prospect and recent polls show that the public is much more concerned with health, the economy, education and climate change.
THE WEEK TO COME 
A troubling legacy. Press leaks have indicated that next week's Queen's Speech will confirm the government's intention to introduce a Bill to make British veterans exempt from prosecutions for actions taken during the Troubles. It is understood that the legislation will bring in a statute of limitations so no one can be charged over incidents up to the 1998 Good Friday Agreement (except for those cases involving torture, genocide or war crimes). While Veterans will no doubt be happy with such a move, the decision illustrates two aspects of this Government's policymaking. The first is its continued decision to leak sensitive decisions to selected press, rather than announcing something formally and with the due respect and process that a decision like this (or, say, to go into lockdown… ) deserves. The second is the government's ability (or not) to see around the corner. It remains a mystery why the Chief Whip allowed the government to become tangled in the web of Johnny Mercer's resignation just a fortnight ago, when he was campaigning for this very legislation to be introduced. Political management, it seems, is still a work in progress at No. 10.
A caring government? In his first speech after a resounding election victory in 2019, Boris Johnson proudly declared on the steps of Downing Street that he would "fix the crisis in social care once and for all with a clear plan we have prepared." Like a lot of things Boris has said, this hasn't exactly aged well. And after refusing to confirm whether this 'clear plan' would finally feature in next week's Queen's Speech, Boris is under pressure to give Her Maj something material to read out. It is understood that Boris favours proposals put forward in a 2011 report by Sir Andrew Dilnot, which suggested capping the spending limit on lifetime care (at c.£45,000). The problem is that it may be terrifically expensive (£2-10 billion, depending on how it is structured) and will involve tax rises or cuts elsewhere. This is politically dangerous, although others say that in the context of the pandemic, the time may never be better to take a political risk on social care funding. Rishi Sunak and the PM are set to thrash out the issue in the coming weeks. Listen out for what is (or isn't) promised next Tuesday.
Stride-nt questioning. David Cameron is returning to Parliament next week, albeit to sit on the other side of the desks from the one he's used to. It's never comfortable for a former Prime Minister to be questioned by former colleagues, but Cameron is likely getting used to it, with his appearance before a select committee being the seventh inquiry opened into the Greensill scandal. Having put out a press statement that raised more questions than answers, you can be sure that the political spinmaster is frantically prepping to set the record straight once and for all on Thursday. Amongst other things, although he can hardly say it, he may be wondering what on earth the Commons Treasury Select Committee has to do with ensuring lobbying has been undertaking "appropriately", as Chair Mel Stride has said will be its focus. More important will be ensuring that lessons are learned from Greensill's collapse – but you can be sure that the political attention will be far removed from such a practical focus.
WHAT YOU MIGHT HAVE MISSED 
Ready for your close up? Good to see that the Government is currently fostering healthy levels of trust and cooperation. Inside Whitehall, there are rumours that the identity of the destructive 'Chatty Rat' leaker is widely known but that proving it is… proving difficult. This week, it emerged that the current government is now so leaky, that no Cabinet Ministers are trusted enough to have a copy of the Queen's Speech ahead of time. Instead, anybody wishing to read it must be filmed doing so, to prevent them quickly rummaging for the microfilm and sharing it with any hacks. We're no experts here at Snapshot but that doesn't seem like a good sign…
IN DEPTH 
Time for Labour to get on the front foot
Ahead of the Queen's speech next week, and in the aftermath of "Super Thursday", Jon McLeod, joining DRD as a Partner in July 2021, makes the case that Labour needs a response that finally sets pulses racing… (read more here)
THUMBS UP / DOWN

 Life as we knew it

 Gary Lineker
WORTH A READ
(06.05.21) The Independent – Will the Queen's speech offer another empty promise on social care reform?
(07.05.21) The Guardian – After humiliation in Hartlepool, where now for smalltown detective DI Starmer?
(06.05.21) The Times – 'I defer to Nick': Zuckerberg put Trump's Facebook ban in Clegg's hands
(07.05.21) The Times – House of Commons to end Zoom debates and remote voting on June 21
(07.05.21) The Economist – The Treasury may use ticket pricing to discourage working from home
STAT OF THE WEEK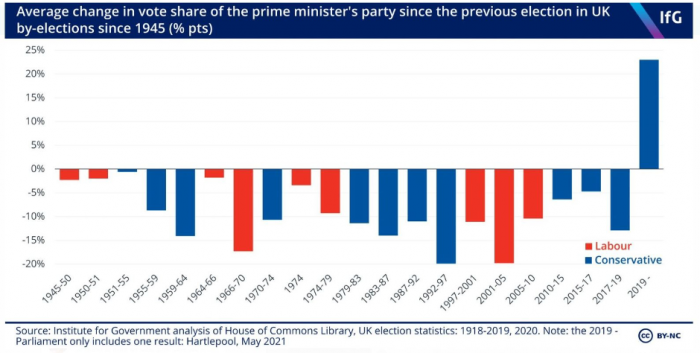 DRD Partnership is a strategic communications consultancy focused on building value for our clients and protecting their reputations at moments of challenge and change. 
If you'd like to know more about us and our consultancy services, including our public affairs offering, please see our website: https://www.drdpartnership.com/ or drop us a line publicaffairs@drdpartnership.com. We'd love to hear from you.
Visit our website or LinkedIn page for more information about DRD Partnership.