The DRD Snapshot - 02 July 2021
2 Jul 2021
Welcome to the DRD Snapshot, your essential guide to what you may have missed this week and what you won't want to miss next… . 
Snapshot
Kim Leadbeater, sister of the late Jo Cox, is the new MP for Batley & Spen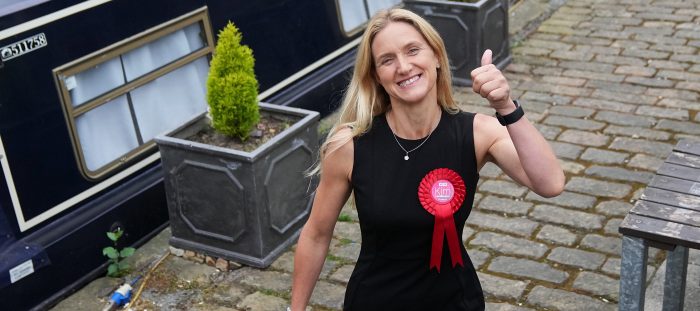 THE WEEK THAT WAS
Helping Starmer to Lead-better. Early this morning, Labour discovered they had squeaked the Batley & Spen by-election by 323 votes, bringing some welcome respite for their embattled leader. With rumours swirling of colleagues on maneuvers, plotting coups, and sharpening knives, it was all feeling a bit 'Ides of March' for Keir Starmer. But despite the meagre margin, the result is symbolic – it shows he can win. In Labour circles, the narrow victory was seen as a vindication of the campaign's impressive "get out the vote" (GOTV) operation, where 400 boots on the ground were mobilised to encourage last-minute ballots. A similar operation on the Tory side was said to have been a disaster. More broadly, Hancock's recent indiscretions and a notably low-risk strategy from the candidate are also being mooted as contributing factors to their defeat. George Galloway, the old firebrand, came a strong third but ultimately failed to derail Labour's campaign. He is now applying to have the election set aside by the courts, amid rumours of intimidation and nastiness from both sides. Given that the new MP is the sister of Jo Cox, murdered by an extremist in that same constituency, that is shameful indeed.
Health problems. After a tumultuous stint in Cabinet, Matt "Handsy" Hancock finally resigned last Saturday. In a letter to the PM, he said the government "owe it to people who have sacrificed so much in this pandemic to be honest when we have let them down as I have done by breaching the guidance" – many were just thankful his video resignation was not a re-run of  fake-tears-gate. Sajid Javid has since stepped back into the breach to ensure Johnson's "irreversible road to freedom" is delivered as swiftly and seamlessly as possible. If achieved (believe it when we see it), it will not be smooth sailing: catching up on the bureaucratic nightmare of backlogged operations, ensuring the NHS is bolstered to react to any future pandemic, and tackling the systemic issues in the social care sector acutely exposed by Covid-19 – to name a few. Whatever route he takes, it is bound to be unpopular with his party – fundamentally restructuring a struggling health service will dig deep into the pockets of an already wrung-out Treasury.
∑ Haven't we heard of this before?  It seems the Tories just love the accusation that they govern for their cronies (they actually might, since it probably plays into their culture wars strategy). But how hard would it be, in the midst of a pandemic, to not just ensure that the procurement of goods and services goes through adequate checks, but that the business is also conducted on official government channels?  For Lord Bethell, a Minister in the Department of Health and Social Care, apparently that's too much to ask.  Having initially denied that he used private emails for government business (only for the denial to be later contradicted by No. 10), Lord Bethell still insists that everything isabove board. Even though he was emailing a former Conservative Party Chair about Covid contracts.  And won't publish the emails.  Hillary Clinton learned the lesson pretty fast that work and private emails don't mix – but it seems that message hasn't yet reached the upper echelons of the Tory ranks.
THE WEEK TO COME 
Dangerous liaisons: Boris Johnson will be hoping for a win against Ukraine on Saturday for more than purely patriotic reasons – a victory will not just secure England a semi-final on Wednesday but also offer the PM a welcome distraction from his upcoming grilling in front of the Liaison committee. Scrutiny and our current PM have always been uneasy bedfellows; previous appearances have prompted admissions of regret and a host of challenging soundbites for Downing Street. It is unlikely that the session on the 7th of July will be any different, with COP26, Covid and Post-Brexit impact taking centre stage. The spotlight will shine brightly on Johnson to provide confident, coherent answers or fear the tabloids' wrath. Unless (don't say it) it does come home after all…
Look out, look out! Priti's about! Next week the Home Secretary plans to introduce The Nationality and Borders Bill to the Commons. The bill has, unsurprisingly, been the subject of some controversy in recent days as it will include a provision to create an offshore immigration processing centre. It will come as a shock to nobody that the opposition plans to do it's job and oppose this idea because, well, it's not very nice is it? Patel has come under attack not only for her controversial approach towards supporting those seeking asylum, but also because plans to send asylum seekers elsewhere have never worked in the UK.  Is this new approach more a case of out of sight, out of mind? Knowing Patel, possibly.
  Vaccines, verification, Valetta. The Department of Health announced an antiquated process to deliver long overdue holidays in Malta or the Balearic Islands to citizens of Northern Ireland this week. From July 19, Covid-19 passports will come into effect in thecountry. Previously, the devolved administration stated the vaccine passport system would be available from 5th July. The grand reveal of an 'emergency interim plan' for foreign travel had Northern Irish citizens furiously scanning their easyJet bookings, whilst doctors vouched for those with two vaccine doses. Those who have had two doses of a Covid-19 vaccination will be able to get an internationally recognised passport which will complement the UK's existing traffic light system for international travel. As the plan to deliver 'jab passports' looked to falter, the clamour for international travel reached fever pitch with holiday makers taking priority at the forefront of policymakers minds, who maybe have a booking in Valetta or Ibiza in mind that shaped the 'emergency plan'. Getting to travel at all appears to be the focus, rather than coming up with an effective vaccine passport policy.
WHAT YOU MIGHT HAVE MISSED 
∑ I've got a text! If only we'd known that there was a hotline to the Foreign Secretary available to everyone with access to the internet. This week it was revealed that the private mobile number of Dominic Raab, Foreign Secretary, has been online for at least 11 years. This follows on from the revelation few weeks ago that the Prime Minister's number was also accessible to anyone online. Obviously, this raises a few tiny questions like what on earth are the security services doing? And how well are they doing it? The worst thing? This wasn't the biggest MOD blunder this week.
IN DEPTH
In an 'In Depth' special, DRD Partner, Tamlin Vickers, looks at the view from Brussels, where the EU has just launched its Covid Recovery Fund, with the Commission looking to rebuild some of the credibility lost by a sluggish response to the pandemic. (Read more here)
THUMBS UP / DOWN
WORTH A READ 
New Statesman – Why the battle over Scottish independence is heading for the courts
Labour List – How Labour scraped a win in Batley – and what it means for the leadership
The Spectator – The cold reality facing Sajid Javid
Politico – Why Brussels went easy on Britain in its data deal
The Guardian – Intrusive and cruel': struggles in applying for UK settled status
Huffington Post – MPs Demand Domestic Abuse Law Change To Extend Time Limit For Prosecutions
STAT OF THE WEEK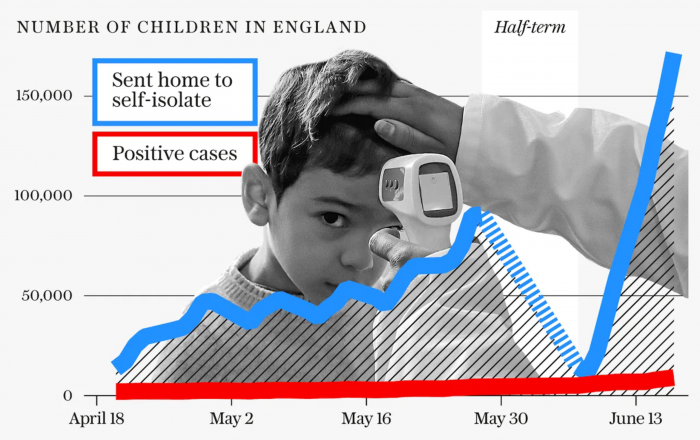 DRD Partnership is a strategic communications consultancy focused on building value for our clients and protecting their reputations at moments of challenge and change.
If you'd like to know more about us and our consultancy services, including our public affairs offering, please see our website: https://www.drdpartnership.com/ or drop us a line publicaffairs@drdpartnership.com. We'd love to hear from you. 
Visit our website or LinkedIn page for more information about DRD Partnership.
Leadbeater MP Boris Hancock Leadbeater MP Boris Hancock Leadbeater MP Boris Hancock Leadbeater MP Boris Hancock Leadbeater MP Boris Hancock