The DRD Snapshot - 09 July 2021
9 Jul 2021
Welcome to the DRD Snapshot, your essential guide to what you may have missed this week and what you won't want to miss next… . 
Snapshot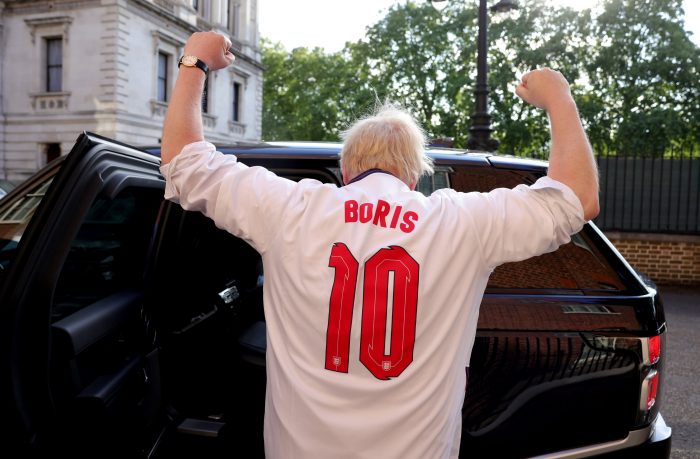 Eye of the storm. It sounds like great fun working in the Department of Health over the past year; sex, sleaze, lawlessness… The warning signs were all there, of course. Hereditary peer and Health Minister, Lord Bethell, unique among his blue-blooded colleagues, used to manage the nightclub Ministry of Sound. Now, following revelations that personal e-mail accounts were routinely used by him and Matt Hancock, the Information Commissioner's Office (ICO) has the Department in its sights. The regulator has serious concerns that this practice prevents proper oversight and transparency at the highest levels of Government. For Hancock, this may only be the start. With the knives now out, an orderly queue of watchdogs is forming up to give him a kicking. The Parliamentary Commissioner for Standards wants a word about his involvement in awarding contracts to a business part-owned by his family. Which never looks good. Ditto, awarding his former pub landlord a £30m test tube contract. Meanwhile, Lord Bethell, a good friend of Hancock's, was the one who sponsored a Commons pass for the latter's mistress in 2020. Hmm.
A Priti hard stance:  After two years of making headlines with proposals to construct floating walls in the channel and plans to send illegal migrants to the far away Ascension Island, disused ferries or decommissioned oil platforms, the puissant Priti Patel finally introduced an actual legislative blueprint on the matter to the parliament. The Home Secretary's Nationality and Borders Bill – which is meant to address the raging small boat crisis in the Channel – went through the first reading on Tuesday. The Bill would grant new powers to the Border Force, allowing them to seize people smugglers at sea and send migrants back to France. In the true spirit of Global Britain, the new system would rely on deportation agreements with foreign governments, who will be gently encouraged to sign them, or face suspensions, delays or invalidation ofvisas to their citizens. A flagship deal with Albania has already been struck.
  Boris v Brady: While Labour has been doing what it does best – tearing itself apart and making itself the focus of Westminster – the Conservatives have quietly been grappling with their own internal politics.  A challenge to Sir Graham Brady's chairmanship of the 1922 Committee has been seen off, with the Prime Minister's favoured candidate Heather Wheeler losing what was reported as a close and bitter contest.  The Committee can make-or-break Ministerial (and Prime Ministerial) careers, so it is no wonder that Boris Johnson wanted to install his own favoured candidate.  Following No. 10's failure to install Chris Grayling as Chair of the Intelligence and Security Committee last year, this latest defeat is yet more evidence (if it was needed) that this Prime Minister is not all-powerful.  But as Snapshot has observed before, Boris' skill is in talking right over the top of Westminster to voters.  Perhaps he needs to spend more time talking to his own MPs.
THE WEEK TO COME 
How to nest a dragon: The cross-party foreign affairs committee of MPs chose a rather unconventional way to congratulate China on the 100th anniversary of its Communist Party. The foreign affairs committee published a report on Thursday titled 'Never Again', addressing the UK's responsibility to act on atrocities in Xinjiang and beyond. The committee has urged the Government to take a tougher stance on the country by boycotting advertising at the 2022 Beijing Winter Olympics, sanctioning companies with human rights violations in the supply chain and applying geopolitical pressure through other trade practices. Citing the Chinese Government's treatment of Uyghurs as the key reason to act, the committee's chair Tom Tugendhat cautioned that by inaction the UK is "nesting the dragon deeper and deeper into our national life." Meanwhile, the PM continues to grapple with the Chinese dominance of the UK's tech sector, promising a review of the Chinese-backed takeover of the largest silicon wafer manufacturer.
 Universal suffrage: This week, the Government introduced its Elections Bill, which contains a controversial clause on making it mandatory to have ID to vote in the UK. "Illiberal and illogical" thundered Tory MP, David Davis. "This Trumpian tactic has no place in our democracy," cried Shadow Democracy Minister Cat Smith. They may have a point. A recent survey by the Electoral Commission showed that "there has been a large drop in the public's perception of electoral fraud as a problem in the UK in the last year," and there were an anticlimactic 595 cases of electoral fraud reported in the last general election. Also, Government figures show that between 2 – 3.5 million people, often disadvantaged groups, do not currently have access to the relevant ID. This has led some to the conclusion that the Government may be attempting something a little more sinister, in seeking to remove them from the electoral landscape. John Rentoul has a very different view on the issue. The Government says that the plans will "strengthen democracy." Ultimately, the Law Lords may have a say. The Government is due before the Supreme Court on this issue in January.
 All politics is local: Eyeing an opportunity to put a wedge between the Government and its backbench MPs, Labour's Shadow Communities and Local Government Secretary plans to ramp up calls next week to block the Tories' controversial planning reforms. Steve Reed is aiming to put his party on the side of councillors and political parties – including many Tories – at the Local Government Association conference. His tactic will be to demand those locals have their voice heard and are not overpowered by what has become known as the "developers' charter".  Fresh from defeat in the Chesham and Amersham by-election, where the successful Lib Dem candidate made much of the proposed reforms, Boris Johnson is acutely sensitive to the growing divide between his Northern and Southern MPs.  Having spent the better part of three years fostering the divide and the need for 'Levelling-Up', the Prime Minister now finds himself in the unusual position of needing to level up those he thought were already on top.  Quite how he does so will require the skills of someone who can please both sides but never really deliver. Perfect.
WHAT YOU MIGHT HAVE MISSED 
Campaign delight: This week there has been a significant breakthrough for campaigners fighting against the Special Rules for Terminal Illness. Ministers announced this week – two years after saying they were not fit for purpose that the rules will be reformed. The changes mean that the current rules stating that claimants must get their GP to fill out a form confirming they can "reasonably be expected" to die within six months will be changed, and will expand to twelve months instead. While this is a cause for celebration and ends the suffering of many vulnerable people who have faced difficulty over the years, the change isn't expected to come into play for another two years. Changes will begin with Universal Credit and Employment Support Allowance next year. This could possibly happen from April 2022, but this is not confirmed. Attendance Allowance, Disability Living Allowance and Personal Independence Payment will only then be updated afterwards, "when parliamentary time allows". The Mirror believes officials are looking at these changes taking effect in 2023.
IN DEPTH
ONE TO WATCH
Cat Smith MP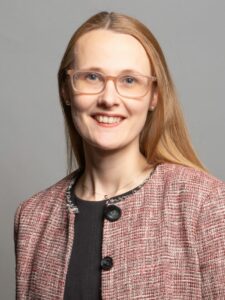 Shadow Minister for Democracy, Cat Smith has come out fighting this week over the proposed Elections Bill that was introduced to the Commons on Monday.
Cat has been the MP for Lancaster and Fleetwood since 2015. She has served as Shadow Secretary of State for Young People and Democracy since 2016, miraculously surviving both Corbyn and Starmer's Shadow Cabinets. Prior to her election in 2015, she had worked as an office manager for the Christian Socialist Movement before working as a research and constituency worker for three Labour MPs from 2009 to 2012.
This week brought the Elections Bill to Parliament. While it has been called "new legislation to strengthen the integrity of UK elections and protect our democracy", much of the fine print appears to hinder the democratic process, rather than uphold it. The government wants to push through changes which, Labour claim, would give wealthy Tory donors domiciled overseas a "free ticket" to bankroll the Conservative party. The Elections Bill could scrap safeguards on overseas donations and allow rich British expats – even those living in tax havens – to donate large sums of money. Many of whom may be Conservative supporters or inclined to support them if this legislation is passed.
Cat has argued that "the plans threaten the integrity of the UK's elections by allowing "foreign political donations to flood our system". Her party believe that "This is all about changing the rules to benefit the Conservative Party with overseas donors able to legally donate to bankroll their campaigns from their offshore tax havens or luxury second homes." Well, she may have a point. Currently, political parties cannot accept donations from Britons who have been living overseas for more than 15 years, since they are not allowed on the electoral roll. The Elections bill would change this, and probably not for the greater good.
Changes to how we vote and support political parties won't be going away any time soon. As this bill passes through the Commons with claims of voter suppression and appealing to rich expats, Cat Smith may get her time in the sun and give Labour something to sink their teeth into.
THUMBS UP / DOWN
WORTH A READ 
The Guardian – Police bill risks criminalising homeless people, warn UK charities
The Spectator – Labour's disastrous switch to economic nationalism
New Statesman – The Brexiteers never took the Irish border seriously – and it shows
The Times – Gas smugglers threaten climate change targets
New Statesman – The baby bust: How a declining birth rate will reshape the world
STAT OF THE WEEK
It might be coming home? – England have their greatest chance of Euros glory, mathematically speaking . Imagine the celebrations in Sterlingrad.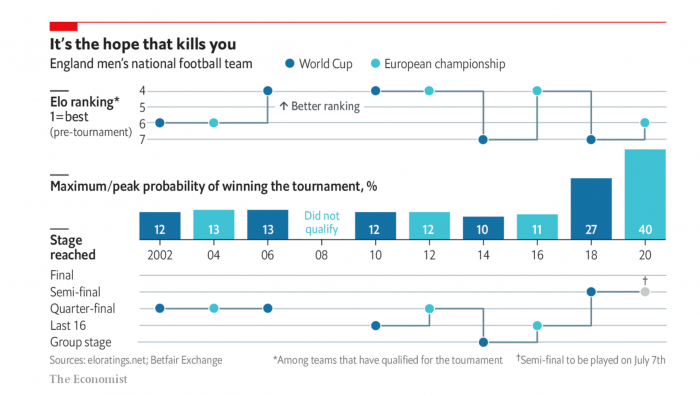 DRD Partnership is a strategic communications consultancy focused on building value for our clients and protecting their reputations at moments of challenge and change.
If you'd like to know more about us and our consultancy services, including our public affairs offering, please see our website: https://www.drdpartnership.com/ or drop us a line publicaffairs@drdpartnership.com. We'd love to hear from you. 
Visit our website or LinkedIn page for more information about DRD Partnership.
Boris Bethell border bill boycott Boris Bethell border bill boycott Boris Bethell border bill boycott Boris Bethell border bill boycott Bethell border bill boycott