The DRD Snapshot - 19 March 2021
19 Mar 2021
SNAPSHOT [ Vaccine delay UK, foreign policy developments and other UK news from this week.]
On Tuesday, Tracey Crouch MP returned to parliament for her first in-person appearance since completing her cancer treatment. Welcome back!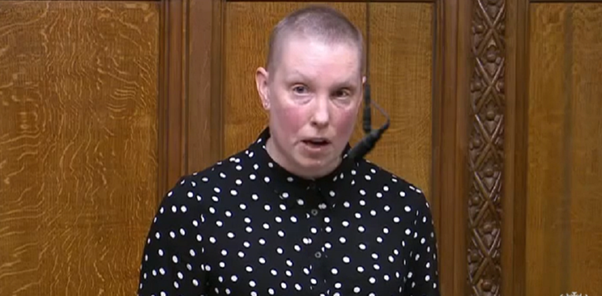 THE WEEK THAT WAS
Delays from Delhi. On Wednesday, vaccination centres received a letter from NHS England, warning that the supply of vaccines will shrink in April. The government rushed to reassure the public that targets will still be met, with Housing Minister Jenrick caveating that under 50s will have to get to the back of the queue and wait an extra month to be jabbed. The Prime Minister and the Indian suppliers expressed contrasting views on who is responsible for the shortfall, with Johnson asserting that the Indian Government is not at fault. Europe's inoculation roller-coaster has continued this week, with Germany, Italy and Spain agreeing to resume using the AstraZeneca vaccine after it was defended by the EU drugs regulator. Meanwhile, Ursula von der Leyen threatened to cut off Pfizer vaccine exports to the UK, in yet another display of the bloc's cooperative spirit in the face of a global crisis.
Blast from the past. Before Matt Hancock's week got even worse, Dominic Cummings appeared in front of the Science and Technology Committee. The former Chief of Staff to the Prime Minister used the evidence session to remind the MPs that the Government's recent triumphs in the battle against Covid had been preceded by a less gleaming time. Consistent in his attitude towards the Civil Service, Cummings branded the DHSC handling of procurement "a smoking ruin" and painted a picture of Boris Johnson snatching the vaccine program out of the "disaster zone" that is Whitehall. A chance to have a stab at the latter, while giving evidence on the creation of the Advanced Research and Invention Agency (ARIA), must surely feel like a cathartic moment for Dom, who had spilled much ink over the years advocating for a high-risk, high-reward, DARPA-like agency of this kind. No idea who he could have in mind, when he suggested that Aria should be headed by "very, very odd people."
Back in the Alamo. And in this week's edition of 'Sturgeon under Siege'… A committee inquiry, chaired by her own party, has found that the First Minister misled Parliament by giving inaccurate written evidence to the Salmond inquiry. The Ministerial Code states that any Minister who knowingly misleads Parliament must offer their resignation. On the contrary, Nicola Sturgeon has come out swinging. It was five opposition MPs who won the split decision in the nine-man committee panel and her team have been quick to dismiss this as a "hardly surprising" party-political attack. Until the report is published (it's just a leak at this stage), it is difficult to know just how damning the findings are. The devil is in the detail: a "knowing" breach is a sure-fire resignation but the report is believed to stop short of claiming it was done so deliberately. A separate independent inquiry, led by James Hamilton QC, is also looking at the issue. If he arrives at a similar conclusion, that will not be so easy to dismiss. The Holyrood elections are now only 7 weeks away. Tune in next week…
Finally getting the message. After terrible images from Clapham Common's vigil for Sarah Everard on Sunday emerged, all eyes were on the Government's Police, Crime, Sentencing and Courts Bill, which passed second reading on Monday. While Labour says it backs 'elements' within the Bill, its MPs voted against it, primarily over proposals to allow police significant leeway to stop protests on grounds including noise and disruption to the public. Shadow Justice Secretary David Lammy, warned "by giving the police the discretion to use these powers some of the time, it takes away our freedoms all of the time." Not always on side, DUP MP Gavin Robinson said "The loose and lazy way this legislation is drafted would make a dictator blush. Protests will be noisy, protests will disrupt and no matter how offensive we may find the issue at their heart, the right to protest should be protected." Another objection was over proposals in the Bill to make defacing statues and monument punishable by up to 10 years in jail – which a number of Labour MPs noted would make it theoretically possible for someone to be more harshly punished for this than for rape. Late last night, it was revealed (by a couple of Labour MPs) that the Bill, due to move to Committee stage next week, has been pulled "until later in the year". Apparently, the Government was taken back by the scale of the public backlash – when it does make it to Committee stage, expect it to look very different, indeed.
Dancing on a Chinese tightrope. This week the Government published its Integrated Review of security, defence, development and foreign policy. It covered many things, from aid to loitering drones. But one of the standout headlines from the report was that the Government intends to reverse a pledge on cutting its nuclear arsenal and instead increase it by 40%. There was no explicit reason why. Scary stuff. But some of the hottest debate since publication has been language around our security relationship with other global powers. Russia? That's an easy one: our "most acute direct threat." The EU? Erm…pass. China? The "biggest state-based threat to the UK's economic security," with which the Government is seeking a "positive economic relationship including deeper trade links and more Chinese investment in the UK." (Wait… hang on a minute… ?) Acknowledging this delicate tightrope between soft and hard power has been welcomed as pragmatic in many quarters. However, Lisa Nandy, the Shadow Foreign Secretary decried it as a dangerous game: "the government has rolled out the red carpet to China, chasing investment while turning a blind eye to the human rights abuses and the risks to our critical infrastructure."
Next week, the Government will publish a White Paper on the military funding and cuts which will shape a new modern fighting force. In the letter pages of some of the more venerable newspapers, you can almost hear the moustaches bristling already…
THE WEEK TO COME 
Inquiry practice? Prime Minister Boris Johnson will appear before the Liaison Committee on Wednesday at 3:30pm. Well worth tuning in, the discussion is expected to focus on the UK's place in the world, the Government's response to Covid, and the economy. Aside from the Global Britain and G7 presidency rhetoric, the focus will be on the PM's mini dress rehearsal (ahead of an inevitable public inquiry) on the Government's handling of the pandemic. Although he'll face questions from several Select Committee Chairs, it's worth looking out for Home Affairs Chair, Yvette Cooper and former Health Secretary and Health Select Committee Chair, Jeremy Hunt. No holds barred.
Not so Priti. Next week Home Secretary, Priti Patel will publish details of plans for a big asylum and immigration shake up. It will include a consultation on changing the law so that migrants seeking asylum can be sent to processing centres in third countries. Patel plans to take a much tougher stance on unauthorised migration to stop people smugglers exploiting desperate migrants and putting their lives at risk. According to the Mail, anyone arriving from a safe country will have their claims deemed 'inadmissible'. Further, every foreign traveller will face a criminal check before they get on a plane to the UK via similar measures to those used in the US. Under the plans, all overseas visitors, including those arrivals from the EU, will have to apply for permission to enter the UK before starting their journey.
Dom'll be pleased. On Tuesday,the Advanced Research and Invention Agency Bill has its second reading. The brainchild of Dominic Cummings, ARIA will look at how to avoid unnecessary bureaucracy and will experiment with different funding models such as programme and seed grants, as well as prize incentives, to achieve its goals of backing pioneering research. ARIA won't be subject to Freedom of Information (FOI) requests… unnecessary bureaucracy and all that. On Wednesday, there's a backbench business debate on support for the Hospitality Industry throughout the Covid-19 pandemic – Snapshot doesn't imagine that will make for easy listening for those in government. On the same day, there's also a Westminster Hall debate on NHS pay… something else that's not likely to be 'easy' on government. Maybe No.10 is hoping everyone will be too distracted by the PM's appearance before the Liaison Committee to take notice of anything else… no pressure then, Boris.
WHAT YOU MIGHT HAVE MISSED 
Keeping the doctor away? On Tuesday, Labour MP Mike Hill, who was facing a tribunal over sexual harassment allegations, resigned with immediate effect following pressure from Labour leader, Sir Keir Starmer. Hill's resignation means one thing: a by-election (already proving to be worth following) and Labour hasn't held back on selecting a candidate – former Stockton South MP and local GP, Dr Paul Williams. Incidentally, Williams is currently running as Labour's police and crime commissioner (PCC) candidate for Cleveland. Candidates were given just one day to apply, and perhaps unsurprisingly, that's not gone down too well. Apparently, Hartlepool CLP secretary isn't best pleased by the "single candidate short list" warning Sir Keir it would be "fairly controversial" with the Left. The memo also goes on to question not only Williams' but the national party's knowledge of the constituency and its electorate. Ouch. Hartlepool was one of the UK's highest leave-voting Labour seats, with 69.5% of voters backing 'leave' so the Conservatives will be hoping that having "got Brexit done", along with the "vaccine boost" will be enough to turn Hartlepool blue for the first time in its history.
IN DEPTH – ONE TO WATCH
Dr Paul Williams OBE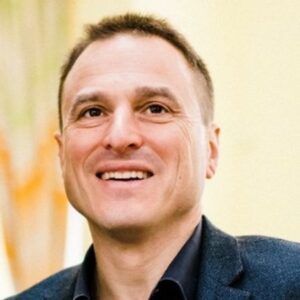 In the wake of the resignation of Hartlepool MP Mike Hill, the constituency Labour Party quickly put together a longlist of candidates to contest the upcoming by-election. This longlist reportedly only contained one name: Dr Paul Williams OBE. Many in the local party consider him the obvious choice, considering his pedigree as a former MP and current GP. But the question is, can someone who lost election only 15 months ago manage to give Labour a positive boost with a clear victory, and reinforce a safe seat in the North East?
While he was certainly a hardworking local MP and a prominent local voice on healthcare issues, his principles on another matter put him at odds with many of his constituents. Stockton South has long been a swing seat, and difficult to figure out for either of the major parties, but the issue of Brexit added another dimension entirely. As a staunch and unapologetic Remainer, Williams broke the Labour Party whip six times to support a public vote on Brexit, and regularly publicly disagreed with the party leadership on the matter. No doubt aware of the risk he was taking in an area which voted to leave the EU by more than 60%, he paid for this at the 'Brexit Election' in 2019, losing to Conservative Matt Vickers. There is a chance he could face similar problems again in his by-election campaign for the nearby Hartlepool seat, depending on how the Brexit supporting vote swings this time around; Labour held the seat in the last general election largely due to the Brexit Party sweeping up 26% of the vote share, compared to the Conservatives' 29%.
Undeterred by the cruel ebb and flow of party politics, Dr Williams returned to full-time NHS work, continued publicly campaigning on several local issues and was soon selected as the Labour candidate for Police and Crime Commissioner in the region (Labour's replacement candidate is yet to be announced). When the pandemic began, he and his wife Vicky Holt, also a healthcare professional, went back to frontline medical care, and Williams became an even more prominent local voice discussing the developments in the covid strategy, and the government's handling of the crisis, from a first-hand perspective. In the 2021 New Years' Honours he was awarded an OBE for services to Parliament and to healthcare.
While there is a chance that Williams' stance on EU membership might put off some in this heavily Brexit supporting constituency, it's likely the main headlines (certainly the ones Labour will be hoping for) will focus on his extensive record as a GP and health professional, potentially immunising him from any attempts by the Tories to diminish his experience. Local sentiment in Hartlepool often appears to boil down to 'pro-Brexit, anti-Boris'. If Dr Williams can maintain public focus on the latter, he may be able to reinforce the image of this constituency as a super-safe Labour seat. From there, he could solidify his position and really win the confidence of Labour's new leadership, who would no doubt leap at the chance to push forward an experienced political operator, and an NHS hero to boot, as a key figure in their strategy to rebuild the red wall. Whatever happens, it's clear that Dr Paul Williams is committed to policymaking at a national level, and, assuming Labour suffer no calamity at the by-election, it would be wise to look for his name in Shadow Cabinet reshuffles in the years to come.
WORTH A READ 
The Spectator – Sturgeon's future now hangs in the balance (Alex Massie)
New Statesman – The real story of Labour's week is two things that didn't happen – and why (Stephen Bush)
PoliticsHome – Just 27 per cent think Starmer would be a better PM than Johnson (Kate Proctor)
FT – Critics round on UK's 'firm but fair' asylum shake-up (Robert Wright)
The Guardian – Threat of no-deal Brexit remains, peers say, as EU relations sour (Lisa O'Carroll)
STAT OF THE WEEK
Shots in the arm for all, unless you're under 40…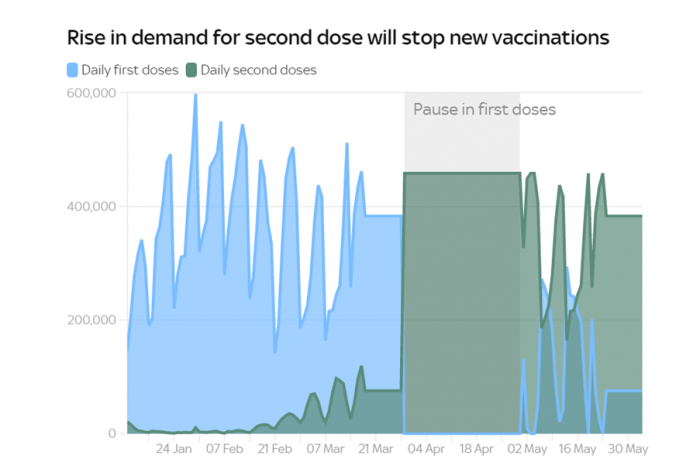 DRD Partnership is a strategic communications consultancy focused on building value for our clients and protecting their reputations at moments of challenge and change.
If you'd like to know more about us and our consultancy services, including our public affairs offering, please see our website: https://www.drdpartnership.com/ or drop us a line publicaffairs@drdpartnership.com. We'd love to hear from you.
Visit our website or LinkedIn page for more information about DRD Partnership.