The DRD Snapshot - 8 October 2021
8 Oct 2021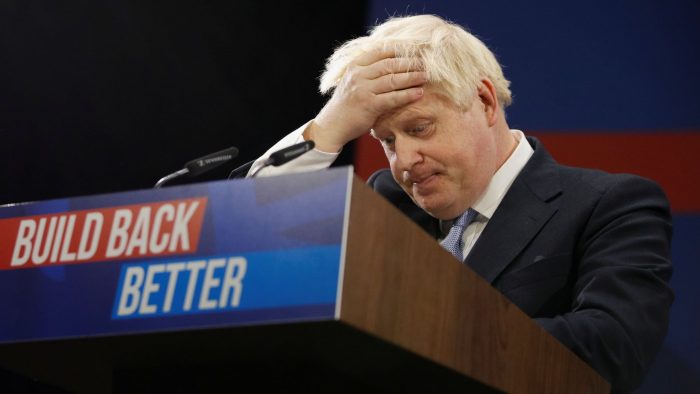 THE WEEK THAT WAS
French fishing v Brexit Britain: It must be frustrating dealing with a counterpart who just does not engage in the normal diplomatic fashion. You can bet that Emmanuel Macron will be feeling that frustration right now. With the UK government declining most French applications to fish in Jersey's waters, the French are adamant that the Brexit agreement agreed by the UK and EU is not being properly implemented. Boris Johnson knows this obstruction plays well domestically. What may play less well domestically is the effect of France's retaliation: as a net importer of energy from French nuclear power stations, the UK is dependent on France's security supply which is being threatened in response. There's not much point in keeping UK fish for UK families if there's no gas with which to cook them.
Blue Sunday, Monday, Tuesday, and Wednesday: This week saw the return of the Conservative Party Conference to Manchester. The main talking points of the week were the promise of Levelling Up across the UK, the definition of misogyny and Michael Gove's return to the dancefloor. Speeches were light on policy and invoked the spirit of Margaret Thatcher with a pledge to address a "long-term structural weakness" in the UK economy despite the business-lite nature of the week. Strangely enough, most of the attention for the week was given to the Prime Minister's speech. Simon Jenkins in the Guardian made the excellent point that "Boris Johnson does not do good or bad speeches, he does good or bad Johnson speeches." Despite the classic Johnson tropes like bluster and banter much of the speech fell flat, with the promise of a new "levelling-up premium" sounding more like a new phone contract than a way to reduce inequality in the country. Despite the sub-par performance, the Tories still lead in the polls.
No fear Peers: If there's one thing Boris Johnson doesn't want as he looks towards the return to Parliament following party conference season, it's a Tory revolt. Especially by one of the architects of Universal Credit. Philippa Stroud, a former adviser to Iain Duncan Smith during his time as Secretary of State for Work and Pensions, said more than 800,000 people would be pushed into poverty, and threatened a vote in the House of Lords on the universal credit cut. Baroness Stroud believes that "our safety net is supposed to protect vulnerable people and that includes people who are sick, disabled and who have disabled children at this time." She threatened to challenge the prime minister from the Lords, telling the Today programme that "my intention is to bring a vote in the Lords, a cross-party vote that would say to the House of Commons, think again on this issue."
THE WEEK TO COME 
The Great Frost goes on: The Government, through Lord Frost, has continued its perplexing argument this week that the Brexit deal that it negotiated is a dog and must be replaced. A UK Government spokesperson has said that "Significant changes are needed to the Protocol in order to protect the Belfast Agreement and the peace process". Having boxed the EU into a corner – it could hardly be seen to be threatening the stability of the peace process – the EU has announced that next week it will bring forward new proposals for negotiation – despite it being the UK that has taken issue with it. In the absence of agreement, the UK has promised to trigger Article 16 and suspend part of the protocol. In other words, the UK Government is very much having its cake and eating it too.
Yet another trade deal not with the USA: A fourteen-week consultation will begin on Friday in London, as Anne-Marie Trevelyan sits poised to meet the Council's Secretary General from Bahrain, which holds the rotating presidency of the economic bloc. Whilst bilateral discussions will, of course, shape a free trade agreement with the GCC – composed of Bahrain, Kuwait, Oman, Qatar, Saudi Arabia and the UAE – the government is seeking input from UK businesses on improvements to and areas of focus for the UK's trading arrangements. To this end, businesses can submit a quick and easy questionnaire, which will shape the direction of a UK-GCC trade agreement. Total trade between the parties amounts to £75 billion since 2019, as the government looks to build deeper and closer ties on digital trade, renewable energy and life sciences. Various concerns are likely to resurface, but they are unlikely to derail a move towards a free trade agreement in the months to come.
Got the green light: Holidaymakers rejoice! As half-term approaches, the UK government cut the red list from 54 countries to just 7. Amongst the movers and the shakers, big ticket destinations which are now open to UK travellers include Brazil, Mexico and South Africa. The seven stragglers on the red list are predominantly from South America and the Caribbean – Colombia, Dominican Republic, Ecuador, Haiti, Panama, Peru and Venezuela remain off-limits to Brits. For those unlucky enough to still find their dream destinations off-limits, they will have to put away their Steel drums and Spanish dictionaries for another year, whilst those with plans to visit Paddington Bear in deepest darkest Peru, will have to settle for a trip to the station in West London instead. Currently, fully vaccinated adults entering the UK must take a PCR test within two days of arrival in the UK, however, plans are in place to swap these out for lateral flow tests. No date has been given by Grant Shapps as of yet, but the lesser expense and greater convenience offered by a lateral flow test will be welcomed by all travelling Brits in the weeks to come.
WHAT YOU MIGHT HAVE MISSED 
Here Comes the S*n: Once again Keir Starmer hasn't had an easy week. After thinking he had reduced internal tensions during Labour Conference, he brought them right back to the surface by writing an op-ed in The Sun newspaper. This has ruffled feathers on two counts as Sir Keir promised not to speak to them while running for Leader. He has also come under fire from Merseyside MPs following the story. Alison McGovern MP, Shadow Minister for Culture & Sport, said she had spoken to Starmer about his decision, adding in a tweet: "I don't buy the S*n, or speak to them. That's my decision. I have told Keir why." Shadow Minister for Trade Bill Esterson MP posted: "I do not buy the S*n. I will not be writing for the S*n." Kim Johnson, MP for Liverpool Riverside, said she and others felt "deep anger" that Starmer wrote a piece for the newspaper following baseless criticisms of Liverpool fans by the publication following the Hillsborough disaster.
IN DEPTH
ONE TO WATCH
Maggie Throup MP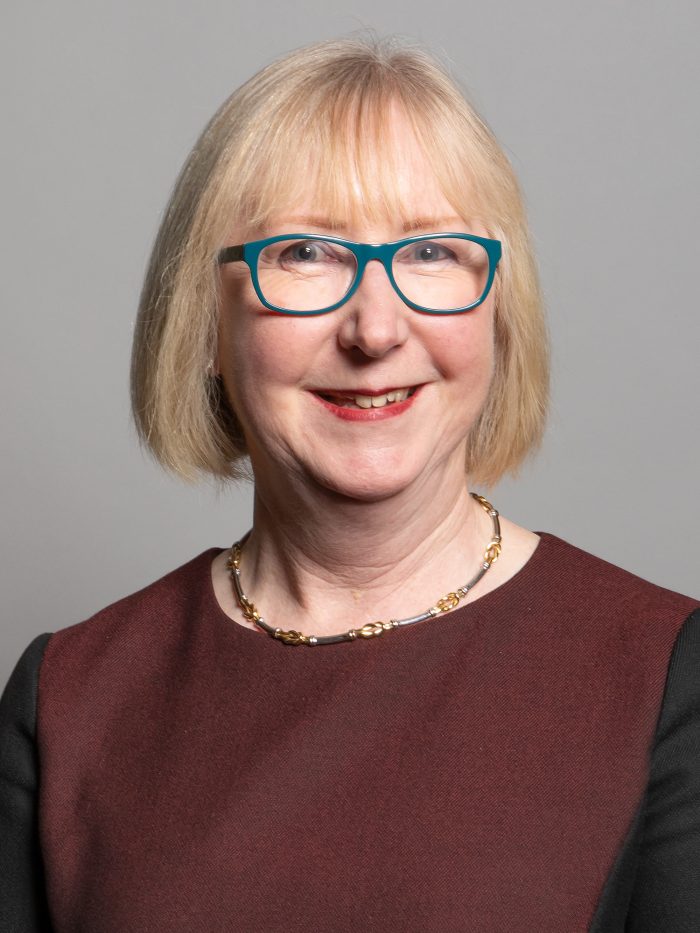 Maggie Throup, the Conservative Party MP for Erewash has had a busy few weeks in her new role. Having replaced Nadhim Zahawi as Parliamentary Under-Secretary of State for COVID-19 Vaccine Deployment during the cabinet reshuffle in September. Not only has she been busy doing the rounds at Conference, attending fringe events and celebrating vaccine take-up in the UK,  but she also had the opportunity to appeal to her constituents as one of the leading national training provider for electrical and plumbing & heating apprenticeships, invited her to officially open its new centre in Nottingham.
Throup took 10 years to win a seat in Westminster, first running in Yorkshire in 2005, and in Solihull after that. She was subsequently selected as the Conservative candidate for Erewash and was elected as MP for the constituency in the 2015 general election with 20,636 votes and a majority of 3,584. Since then, she has gone on to increase her majority to over 10,000. Prior to her career in politics, Throup pursued a career in marketing and public relations which included a directorship of a pharmaceutical company and running her own consultancy.
Alongside the opening of a new training centre in her constituency following a £1 million investment, Maggie has been very busy in her new role, attending fringes at Conference and encouraging people to continue to be vaccinated. Given the local investment, coupled with her new position, in the Johnson era of 'Levelling Up' there's only one way we can see Ms Throup's parliamentary career going, given the boost her position gave to her predecessor, the new Education Secretary.
Throup is known to not be someone who makes a splash or seek the limelight. Instead, she appears to be a level-headed and dedicated local MP. At a time when he who shouts the loudest gets heard, Ms Throup's quieter approach could be a godsend when dealing with vaccine uptake or internal Tory disputes as the impact of Brexit and the pandemic continue to be revealed.
THUMBS UP / DOWN
WORTH A READ 
The Guardian – Squid Game lays bare South Korea's real-life personal debt crisis
New Statesman – Why the Greens are missing their moment
Politico – Social media companies remove less hate speech in 2021
The Spectator – Boris's speech was comedy, not policy
The Economist – The lamps are going out all over Britain
STAT OF THE WEEK
At least this week's social media outage benefitted one website…
Source: New Statesman
DRD Partnership is a strategic communications consultancy focused on building value for our clients and protecting their reputations at moments of challenge and change.
If you'd like to know more about us and our consultancy services, including our public affairs offering, please see our website: https://www.drdpartnership.com/ or drop us a line publicaffairs@drdpartnership.com. We'd love to hear from you.
Visit our website or LinkedIn page for more information about DRD Partnership.