The DRD Snapshot - 9 April 2021
9 Apr 2021
R.I.P. H.R.H. Prince Philip the Duke of Edinburgh, who died today aged 99.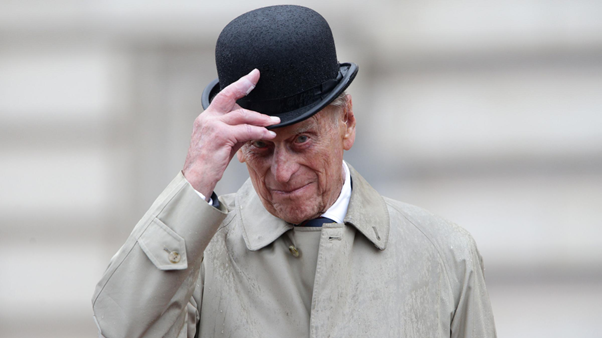 THE WEEK THAT WAS
Blame Brexit? Areas of Belfast and Londonderry are ablaze this week, with pockets of sectarian unrest erupting in Northern Ireland for a seventh night running. The Northern Ireland Assembly was hastily recalled to Stormont on Thursday for emergency talks, with members from all political parties condemning some of the worst violence in years. The sight of young children throwing petrol bombs, police water cannons and priests walking amid the violence desperately pleading for calm are uneasy reminders of a recent past, and the enduring fragility of peace. At least 55 police officers have now been injured in the riots. Many looking for the spark which ignited the tinderbox are pointing at Brexit. Some say that, robbed of a political route to prevent a hard border, unionists see violence as the only pressure point. But the recent funeral of a prominent IRA member, where the Police have been accused of facilitating a political rally of 2,000 people at the height of the pandemic, has also stoked tension. Protests are expected to continue into the weekend.
Purdah a sock in it. Campaigning for May's elections is well underway, with Sadiq Khan straying out of his brief in announcing a new commission to examine the use of drugs in the capital if re-elected, and the Hartlepool by-election shaping up to be an uncomfortable litmus test for Keir Starmer's electability. The electioneering extended this week to Boris Johnson using his £2.6 million publicly-funded media briefing podium to blast Sadiq Khan's administration of Transport for London, as well as making a visit to Cornwall just as, surprise surprise, the Ministry of Housing, Communities & Local Government announced a new package to boost the local economy. Cue allegations that purdah conventions have been breached – but perhaps the bigger shock would be if anyone really thought the Prime Minister would make a local visit so close to elections and not announce any new spending.
Modern problems and Moderna solutions. For the first time in a while, we heard Britain's health officials and the European Medicines Agency sing from the same hymn sheet on Wednesday. The regulators announced that there is strong evidence to link AstraZeneca's shot to very rare blood clots but that the benefits still outweigh the risks. The UK decided to offer alternative vaccines to under-30s, ending its spree of straightforward and unreserved communications around inoculation. But just in the nick of time, the cavalry has arrived, and an American vaccine has landed on UK's western shores. The Moderna shot is now being administered in West Wales and is due to be rolled out across the rest of the country later this month.
THE WEEK TO COME 
Raise the portcullis! Next week sees Parliament return to action after its Easter break. On Monday, the Lords return to debate heavyweight topics such as issues surrounding footpaths and the Financial Services Bill. The House of Commons will now also be recalled on Monday, a day early, to pay tribute to Prince Philip. On Tuesday, proceedings begin with the Health and Social Care Secretary Matt Hancock being quizzed by MPs. Expect plenty of questions relating to the recent AstraZeneca blood clot issue. PMQs also returns on Wednesday. It is bound to be a particularly busy session of Parliament, crowned by the Queen's Speech held on 11th May.
Pints in sight. Next Monday, Boris Johnson will "cautiously but irreversibly" bring a pint of beer to his lips. Others can follow suit, as long as they can weather the wind (don't forget to bring cash!). Much-needed haircuts and gym sessions will finally be on offer too. Government Ministers, however, will not be at liberty to hide in pub gardens, as they will likely be required to staunchly defend the AstraZeneca jab against the risk of vaccine hesitance. Despite the parliamentary recess, they must also address a whole host of politically sensitive issues that have been pushed to the side for now: the risk of third wave, the lifting of the travel ban, and Covid status certificates. Well, maybe time for just one drink then…
Lobbying in the shadows. The Greensill lobbying scandal rumbles on. After ex-PM David Cameron was accused of breaking lobbying rules in his role as an adviser to (the now defunct/disgraced) Greensill Capital, storm clouds began to gather over the Treasury. Today, HMT released texts between him and the Chancellor in which Rishi Sunak said he had "pushed" officials on Cameron's requests for financial support (though ultimately these were declined). Labour accused Sunak of breaching the Ministerial Code but the embattled Chancellor sharply returned fire, pointing out that a Member of the Shadow Front Bench had also been lobbying on behalf of Greensill. This isn't over and heads may yet roll next week…
WHAT YOU MIGHT HAVE MISSED 
Puppy love. A small note in the Times this week announced that former Chancellor George Osborne is to marry his former adviser. Thea Rogers, who is also pregnant, is a former BBC journalist and is currently VP of Global Comms and Policy at Deliveroo. Osborne divorced his wife Frances in 2020 after 21 years of marriage, in what has been described as an amicable split. As adviser to Osborne during his time in government, Rogers is credited with "metrosexualising" the Chancellor, telling him what to wear, what to eat and how to cut his hair to be seen as the clean-cut man about town. On Thursday, an utterly compelling Daily Mail feature told us that they've bought a puppy and have already taken it for a nail trim, after (wait for it… ) some difficulty getting its lead on. Snapshot is gripped. Expect a special edition soon…
IN DEPTH
This Monday, the Government's roadmap permits the reopening of all non-essential retail. But will the shops have any customers? Paul Barnes, DRD Partner and CEO of the Association of International Retail (AIR), looks at the myriad challenges ahead…
What's the one thing that all businesses need to be successful? Customers. Which is why, ahead of Monday's reopening, the excitement of many non-essential retailers in England is tinged with some fear about how quickly their customer numbers and spending will get back to normal levels… [Read more here]
THUMBS UP / DOWN

 Ambassador of Myanmar to the UK (eventually… )

 Sir Keir's advisers
WORTH A READ
(09.04.21) The Times – Majority of Britons trust AstraZeneca vaccine, poll shows
(09.04.21) The Guardian – People in England told they can 'start to think' about summer holidays
(08.04.21) The Economist – Brexit is the Catalyst for rioting in Northern Ireland
(08.04.21) The Telegraph – 'Grossly irresponsible' to blame Brexit for Northern Ireland unrest, says former top Government adviser
(06.04.21) The Financial Times – Former first minister says new Alba party could help thwart opposition to independence
STAT OF THE WEEK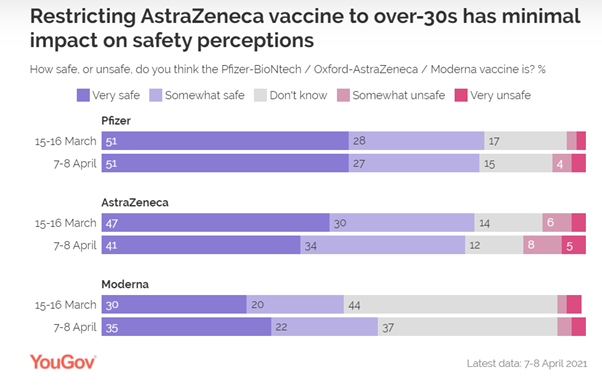 DRD Partnership is a strategic communications consultancy focused on building value for our clients and protecting their reputations at moments of challenge and change.
If you'd like to know more about us and our consultancy services, including our public affairs offering, please see our website: https://www.drdpartnership.com/ or drop us a line publicaffairs@drdpartnership.com. We'd love to hear from you.
Visit our website or LinkedIn page for more information about DRD Partnership.
covid astrazeneca philip, covid astrazeneca philip, covid astrazeneca philip, covid astrazeneca philip