The DRD Sport Snapshot
11 Mar 2021
Your essential guide to all things sport – from a slightly different perspective… Tennis, football and all things sport in this week's edition!
Beyond the headlines
Rishi doesn't like cricket… no no…
During the announcement of a £300m sports rescue package in last week's budget, cricket governing bodies were cheered to discover that Rishi Sunak is a "huge cricket fan." The game emerged as one of the greatest beneficiaries of the windfall, with £100m of funding earmarked to the sport. Despite some trailblazing success in the use of biosecure bubbles to hold international fixtures, the game in England and Wales has been one of the hardest hit by the pandemic. Ian Watmore, Chairman of the England and Wales Cricket Board (ECB), warned that: "provided we can get cricket back to somewhere near normality next season, we have four years to recover one year's losses, where each of those years has double the income of the recent past." All hopes are now pinned on the success of the Hundred, which has been propelled by a PR blitz in recent weeks (See SSS 25/2). However, the tournament is currently at the mercy of the Government's roadmap. There is yet to be clarification on whether grounds will be at full capacity following the scheduled lifting of restrictions. This could prove fundamental, not just to the success of the tournament, but the long-term health of the game.
 A "worrying picture" of abuse and fear
Back in November last year, Snapshot looked at the distressing and widespread allegations of mental and physical abuse in British gymnastics. This coincided with both the misjudged 'retirement' of beleaguered British Gymnastics CEO Jane Allen and the independent review into safeguarding failures, led by Anne Whyte QC, closing its Call for Evidence. Whyte published an interim report early this week, the results of which are genuinely shocking. With submissions from almost 400 people, 39 cases were passed to the police over child safeguarding concerns or possible criminal conduct. Whyte notes recurrent issues from "bullying, belittling, and extreme weight management" to "use of excessive physical force, training on serious injuries, gaslighting, and coercive control."
Equally damning is the undercurrent running through submissions that British Gymnastics had overlooked the alleged systematic abuse in the pursuit of success. In the context of a reported culture of fear, the organisation received over 1500 complaints between 2015 and 2020. Appalled by the claims, Interim CEO of British Gymnastics, Alastair Marks, stressed his commitment to assisting the Whyte review and fighting for positive change in the sport. The report is expected to be completed by the end of August and will need to pave the way for a greatly changed environment that is transparent and safe. Until then, the "worrying picture" of abuse and fear depicted in the report is likely to cast a long shadow over GB's performance in Tokyo.
"International meritocracy"
One issue dominating the football pages (and SSS) has been the mooted formation of a breakaway Super League, which has managed to disgruntle just about everybody in football, apart from the few elite clubs which will benefit. To rid themselves of these upstart plans, UEFA has been frantically working on a new format for the Champions League to lock clubs into instead. Driving the plans has been the European Clubs Association (ECA), whose president has said that a new "Swiss System" for the tournament would (rather sinisterly) "put to sleep" any Super League plans.
This new format would see clubs playing 10 group matches in a single league table. The requirement for clubs to individually consent to the plans would make participation in a rival tournament impossible. There will also be two to four extra places up for grabs, expected to go to clubs with the highest average performance over the previous five years' Champions Leagues. This, the Times reports, has been criticised as "a safety net for Europe's top clubs rather than an attempt to reward previous champions from mid-ranking leagues such as Scotland and Austria." The ECA has alternatively described this as "international meritocracy."
However, the pay-off for any new tournament would be to reduce the size of the Premier League, with the ECA believing its 20-team table is too large for a healthy balance between domestic and European competition. There is also talk of wider reform at the top level, with transfer bans between elite clubs intended to help distribute money to smaller leagues. An agreement on the new plans is expected within weeks.
Gathering Evidence
In the wake of a host of legal claims and a consistent stream of press coverage, the Government has turned its attention to the links between contact sports and brain injury. On Tuesday, the DCMS Select Committee started gathering evidence as part of its inquiry into the impact of concussion in sport, hearing from notable scientists and researchers, such as Professors William Stewart and Craig Ritchie. Panellists were critical of international sporting bodies such as FIFA, UEFA, and IRFB and questioned the lack of funding into investigating these issues.
Professor Stewart, previously appointed by the FA and the PFA to examine the issue, criticised football's concussion protocols as "a shambles", recommending rugby's procedure, whereby players are withdrawn from the pitch and assessed by qualified medics before returning to play. Crucially, when quizzed by MPs on whether the link between playing football and neurodegenerative disease had been firmly established, Steward answered that "on a balance of probabilities, I think we are there" even if proving causation beyond reasonable doubt is a "virtual impossibility". While he noted that changes in training might produce a "fantastic reduction in load and exposure to brain injuries and head impact", the issue remains an existential threat to contact sport as we know it. The inquiry is set to produce far-reaching outcomes and, if the findings prove as alarming as existing circumstantial and scientific evidence suggests, legislation is likely to follow. Stay tuned.   
National Pride
In 2019, Ben Calveley, Managing Director of the British and Irish Lions, previously described the prospect of a women's team as a "when not if." If this week's news is any indication, it may be sooner rather than later. A feasibility study into the creation of a women's Lions team was announced on Monday and will be funded by the pensions and investment giant Royal London, newly minted as the Women's Lions Programme's first "principal partner." The study represents a significant step forwards for the future of women's rugby, but it remains to be seen whether it will be able to overcome a host of obstacles. Given the Women's Six Nations still does not have a title sponsor, questions will need to be answered over the commercial viability of the women's tour, especially in relation to broadcasting rights and sponsorship. England is also the only professional women's team of the home nations and so any future Lions side would be compromised mainly of English players. Of course, it is exactly these issues that the study will address, and fans will be hopeful that Royal London's prediction of a "strong positive case" for the women's programme holds true.
Snapshot
After over a year away from competitive tennis, Roger Federer returned this week with a win over Britain's Dan Evans in the Qatar Open in Doha.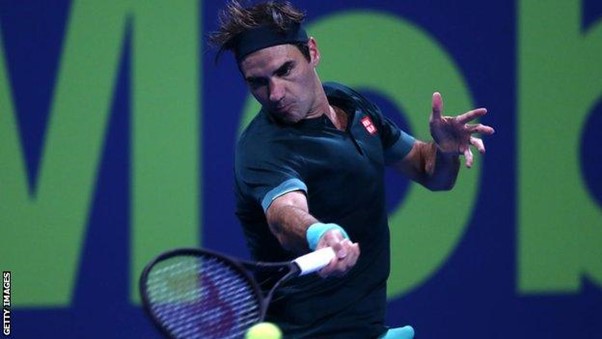 Worth a read
The Financial Times (11.3.21) – CVC seals £365m Six Nations rugby deal
The Telegraph (11.3.21) – The greatest over ever bowled: Sir Geoffrey Boycott and Michael Holding remember the six balls that shook the world
The Guardian (11.3.21) – The unlikely story of how 'Dundee United' became an insult in Nigeria
The Daily Mail (10.3.21) – GB Snowsport charges athletes £33k to take part in their programme while paying six-figure salaries to directors, receives £11m from UK Sport, has failed to find adequate sponsorship… and stars are forced to crowdfund and sell homes
The Guardian (9.3.21) – Champions League avenger Agnelli risks futile push for fan of tomorrow
The Times (9.3.21) – Untouchable IPL wins in schedule hit by gridlock
The Telegraph (11.3.21) – The unstoppable rise of the 'super shoe' – and how it caused 'mayhem' in athletics
What DRD's been watching
Bruno vs Tyson (2021)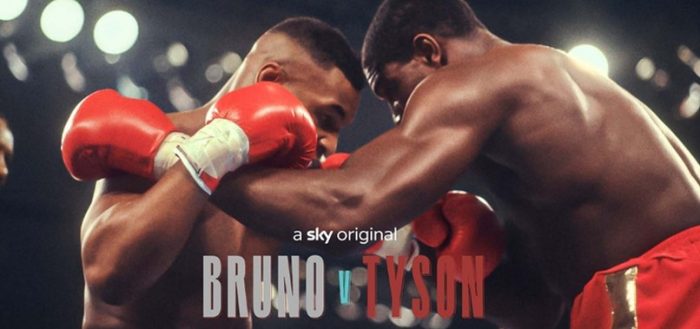 Yes, yes, we know we already did a Tyson one recently. But this feature length documentary, out on Sky Documentaries last week, is more than just another look at how scary Mike Tyson was.
Instead, this is likely to introduce a few new generations to Frank Bruno, the big heavyweight whose juxtaposition between savage boxing and an irrepressibly genial and gentle personality made 'Big Frank' almost universally loved by the British public. But we also see how the nature of this celebrity in the late 80s/early 90s would ultimately lead to him being accused of being an 'Uncle Tom' (an accusation which deeply upset Bruno).
In Bruno's quest for the heavyweight title, the two fights against Tyson would define his career but not his legacy. We see the frightening pressure on both men as their careers hurtle towards each other. The film ducks and weaves between the two lives, at once similar, at once very different, but showing how boxing ultimately took a devastating toll on both, with both afraid of what lay outside the discipline which had once saved them from a troubled upbringing.
On this note, the documentary might have dealt more explicitly with Bruno's well-publicised mental health struggles. Knowledge is assumed but its omission leaves an integral hole in the story's final chapter. Nonetheless, it is an engaging watch – packed with nostalgia, jeopardy and excellent boxing.
Cleverly, the contemporary speaking voices of the two men are reserved until a warm and casual reunion in the closing scene. At this point, it feels like sweet relief from the unrelenting previous hour and twenty minutes to see them just give each other a nice hug and sit down for a cup of tea.
One to watch
Debbie Hewitt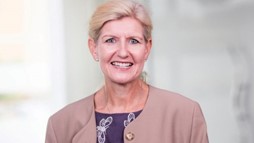 Reports suggest that Debbie Hewitt is set to become the FA's first Chairwoman in its 157-year history. If the rumours are true, Hewitt will inherit a body in need of significant change. Perhaps the scale of the task almost justifies the £190,000 salary for what is a part-time role.
A Liverpool fan who lives in Cheshire, (so much for supporting your local club!), the former RAC CEO is currently VISA Europe's non-executive chair and was previously awarded an MBE in the 2011 New Years Honours list for services to business and the public sector. A "massive football fan" according to VISA's website, Hewitt perhaps has less experience than other applicants on the shortlist but may prove a savvy, well-connected and safe choice.
While Greg Clarke's infamous Select Committee appearance last November cemented the FA's need for a fresh face, and approach if appointed, she has a formidable task ahead. Over the years, the FA has faced strong criticism that it is not doing enough to tackle racism or help financially viable clubs. The body has even faced calls for an independent regulator to investigate whether the current FA is fit for purpose. If this weren't already enough, Hewitt will be responsible for leading the 2030 World Cup bid, following the Government's announcement last week, that it will pledge £2.8m to support the bid. Keep your eyes peeled within the next month for an official announcement by the FA.
Good week / Bad week

 Dorking Wanderers' Dancing on Ice prospects

 Social distancing in Glasgow
Look out for…
In football, Manchester United take on AC Milan in the Europa League tonight, while Arsenal vs Tottenham is the pick of the weekend's Premier League.
The Six Nations penultimate round of fixtures is this weekend, with Wales looking to pull away at the top of the table with a win against Italy.
England's first T20 match against India begins tomorrow in Ahmedabad.
In Golf, the Player's Championship continues in Florida.
DRD Partnership is a strategic communications consultancy focused on building value for our clients and protecting their reputations at moments of challenge and change. If you'd like to know more about us and our consultancy services, including our sports offering, please see our website: https://www.drdpartnership.com/ or drop us a line sport@drdpartnership.com. We'd love to hear from you!
Visit our website or LinkedIn page for more information about DRD Partnership.