The Sport Snapshot
1 Dec 2020
Beyond the headlines
The red firewall
Rumours abound of a major and "sophisticated" cyber attack on Manchester United after the Daily Mail broke the story last week. While the club's official statement looked to steady the ship, simply saying that 'all critical systems remain secure,' it is being widely reported that this is a ransomware attack and that the attackers may be demanding seven figures (a cool £15 million has been mooted). The club has maintained radio silence for over a week now and is fast losing control of the narrative. Details continue to emerge that e-mail systems remain down and sensitive scouting and transfer strategy data could have been compromised.
Despite the surprise of many fans at the existence of such a strategy, it's clear that this is a worrying development. Even more worrying is the fact that the club may be hit with a double whammy on the regulatory front. As a UK-based company, if the club is found to have breached their data protection obligations to fans and customers, it could face fines of £9m, £18m or 2% of annual turnover from the ICO. But Glazer-owned Man U, however, are also listed on the New York Stock Exchange and therefore, subject to US law. Following a US Treasury department announcement last month, organisations paying the ransomware demands of sanctioned entities (even if unaware of the cybercriminals' identity) can face a fine of up to £15m.
It later emerged that the club is being advised by the National Cyber Security Centre (NCSC), a branch of GCHQ, which released a report last year in which it described the cyber risk to the sports sector as "significantly higher than the average across UK business." In mid-October, Sport Snapshot, ever-oracular, wrote that 'unless this education gap is closed, watch this space for more sports headlines which include the words "attack," "breach" and "major" very soon… ' Despite the lack of communication from the club, there are rumours that Manchester United may indeed be preparing to pay the attackers, a high-risk strategy which suggests the situation is becoming increasingly desperate.
Home bounties?
Last week the Government announced its long-awaited £300m rescue package for sport. As expected, the chief beneficiaries of the means-tested award were Rugby Union (£135m) and horse racing (£40m), with Rugby League (£12m) receiving a top-up to a £16m loan scheme announced in May and other sports such as Netball (£4m) and Basketball (£4m) also included. The Government was forced to defend itself against accusations that the distribution of funds had political motives, with sports synonymous with Tory strongholds seemingly in line for the biggest package. Nigel Huddleston, Minister for Sport argued, "it is based on an assessment of need and I am comfortable with that criteria rather than anything else being applied." Defending the government against accusations that the pot was still too small, with many pointing to the £1.57bn set aside for the Arts, Huddlestone declared it to be "the most generous single package of any country in the world."
Green shoots
Plans to restart grassroots sport after the current lockdown have been welcomed in all quarters. The sector remains in a grave condition with the £100m awarded to leisure centres being dismissed as a sticking plaster for a shell wound. Some studies predict that one in four grassroots sports clubs will soon close forever as a result of the pandemic. Lord Coe, vox populi, had led an impassioned appeal for policymakers to realise the social value and "soft power" of the grassroots, describing it as the most "powerful, potent social worker in any community." The DCMS Select Committee will tomorrow hear evidence from academics on risks to the long term viability of the sector as part of a wide-ranging inquiry.
Knight readies for battle
While men's non-league football will receive £25m in the rescue package, the leagues have still yet to arrange their own bailout, with the increasingly powerful Premier League appearing to drag its heels. A decidedly frustrated Julian Knight (Chair, DCMS Select Committee) has admitted to "losing patience" with the saga and sabres are now being rattled: "We're putting the current leaders of the Premier League and the EFL on notice. We want to be kept in the loop about every discussion, every meeting, every call, every email, to save clubs at risk… The predecessor DCMS committee called for legislation to bring in an independent system of football licensing and regulation if the game wasn't able to reform itself. That time may be fast approaching." [see one to watch, below]
Fanning the games
Happier news is the return of fans to stadiums, with the government's updated tier one and two restrictions allowing grounds to let in 4,000 and 2,000, respectively. Fans will be allowed to sing and shout, will not have to wear masks when in their seat but will have to observe social distancing rules throughout. The critical question on many dry lips, of whether alcohol will be served, is yet to be decided. However, in some grounds, there is a real concern that so many ground staff have been furloughed or fired during the pandemic, that there will not be enough personnel available to safely open at all. Some clubs, while welcoming the deal, confess to having been taken by surprise at the announcement.
Snapshot
At La Bombonera, home of his beloved Boca Juniors, the box of the late Diego Maradona shines alone among the stars.

Worth a read
Financial Times (26.11.20) – Why a private league is a 'dangerous game' for Europe's football elites
Financial Times (25.11.20) – Maradona's contribution to monetary theory
The Sun (20.11.20) – Lord Coe: Save our crisis-hit grass roots sports clubs before it is too late
Daily Telegraph (17.11.20) – Two cricket umpires accuse the ECB of institutional racism, bullying and cronyism
Economist (21.11.20) – How new swing techniques are revolutionising golf
What DRD's been watching
Tyson (2008)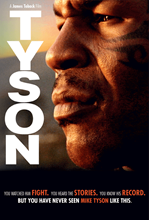 In the wake of the Tyson v Jones Jr. exhibition this weekend (in which everybody was improbably surprised that Mike Tyson is still quite hard), Sports Snapshot took the opportunity to watch this story of the former 'baddest man on the planet,' told by Tyson himself.
Tyson is one of sport's most intriguing characters and a man whose personality has seemingly undergone numerous transformations. The Tyson of 2008 is not quite the humble humanitarian Tyson of 2020 but his storytelling is intense, eloquent, self-reflective, and oddly charismatic. This contrasts starkly against the footage of his young self. The Tyson of 1996, for example, has few redeeming features and is about as unsympathetic a character as you could get.
Anybody who remembers Tyson in his pomp will know that is most famous quote, "everybody has a plan until they get punched in the face" is only half the story. In fact, he was so scary that most of his opponents had no plan at all and were beaten before the fight began. Watching Tyson walk to the ring against Michael Spinks, stripped, sweating, to the sound of a deafening low hum and clanking of chains, is one of the most terrifying things imaginable. After being brutally dispatched in 90 seconds, Spinks' team later admitted that their man had to be forced to leave the dressing room. He could hear Mike Tyson (literally) punching holes in the neighbouring wall as he waited for the fight.
Such stories are fascinating and there is some excellent boxing footage from his prime. But it is most interesting to hear the narrator's reflections on the role of his upbringing in his younger personality. It will be no surprise to learn that his early life was spent in a uniquely dangerous world. He candidly admits to the fear still inculcated from that time, which drove his ambition and the catalogue of disgraceful episodes which cut short his career. He weeps when remembering Cus D'Amato, the trainer who pulled him from the streets and moulded him into a champion.
Whether you like him or not (and he hasn't made himself very easy to like over the years), the chance to see one of the most controversial sportsmen ever telling his own story is worth a look.
One to watch
Gary Neville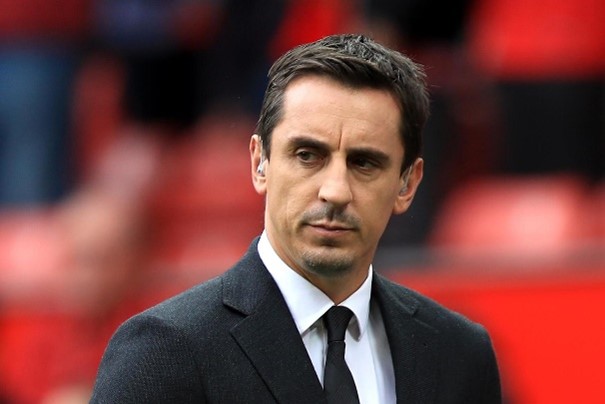 Gary Neville has an opinion on everything, or so his colleagues on Sky Sports and even Liverpool manager Jurgen Klopp think. That strong mindedness runs in the family. His father was named Neville Neville because of Gary's grandmother's stubbornness. When he was born, one of the nurses mistakenly thought the child's first name was Neville. Granny Neville said she quite liked that for a first name only for her sister to say that would be ridiculous and she couldn't possibly name the child Neville Neville. So, Neville Neville it was.
Gary Neville had an illustrious career on the pitch for Manchester United and England. He is one of English football's most decorated players winning 20 trophies including eight Premier Leagues and two Champions leagues, before his retirement from professional football in 2011.
Since hanging up his boots, Gary has been busier than ever. He is a co-owner of Salford City FC alongside fellow Class of 92 stars like Paul Scholes, Ryan Giggs and Nicky Butt. He is a widely respected pundit on Sky Sports and owns and runs businesses across the country including hotels, restaurants and bars. He even owns Hotel Football, a new hotel built just beside Old Trafford.
Though not everything Gary has done since retiring could be deemed a success. He couldn't resist the urge to take on a managerial role of his own having been an assistant to Roy Hodgson, the then England manager, for the previous three years.
He took over the reins at embattled Valencia, a former Spanish giant who were languishing in 9th place in the league and struggling in the Champions League in December of 2015. His appointment was questioned by Valencia fans due to his inability to speak Spanish and his lack of managerial experience. In the end, the fans were right. Gary steered them from 9th to 14th in La Liga and ensured their departure from the Champions League in short order too. After only four months, he was sacked.
'ÄãLast week Gary, as part of the new 'Save the Beautiful Game' campaign group, spoke to a group of 40 MPs as they seek reform of the governance of professional football in England. Recent months have seen more and more smaller clubs collapse due to financial hardship whilst the big boys of the Premier League spent over £1bn in this summer's transfer window.
The group wants to see an independent regulator established which would oversee a fairer distribution of wealth across the game. Pointing to the inability of Premier League clubs to agree a rescue package for the lower league clubs as proof that intervention is needed. Whilst the group see Parliament intervening directly as a 'last resort', the need for an independent regulator 'grows everyday' according to Chair of the Digital, Culture, Media and Sport Select Committee, Julian Knight MP.
Aside from establishing an independent regulator, the group's 'Manifesto for Change' recommends, amongst other things, creating a new way of distributing funds to the wider game based on a funding formula and a fair levy payable by the Premier League. They also want to see a review into the causes of financial stress in the English Football League.
Good week / Bad week

Halo
Western Civilisation

Look out for…
The tussle at the top of the Premier League table boasts some good clashes this weekend. On Saturday, Lampard's Chelsea come up against Leeds' high energy game. On Sunday Liverpool play a lively Wolves side, while Arsenal play Mourinho's Spurs.
The Autumn Nations reaches a conclusion this Sunday as England take on France in the final
England v South Africa T20 series also concludes on Tuesday where South Africa are looking to salvage some pride from the series
DRD Partnership is a strategic communications consultancy focused on building value for our clients and protecting their reputations at moments of challenge and change. If you'd like to know more about us and our consultancy services, including our sports offering, please see our website: https://www.drdpartnership.com/ or drop us a line sport@drdpartnership.com. We'd love to hear from you!