The Sport Snapshot
9 Nov 2020
DRD is proud to be the Department for International Trade 's 'Monthly Spotlight' consultancy, following its attendance at Soccerex 2020 last month. Read our featured blog, on managing diverse stakeholders in a high-risk sporting environment, here.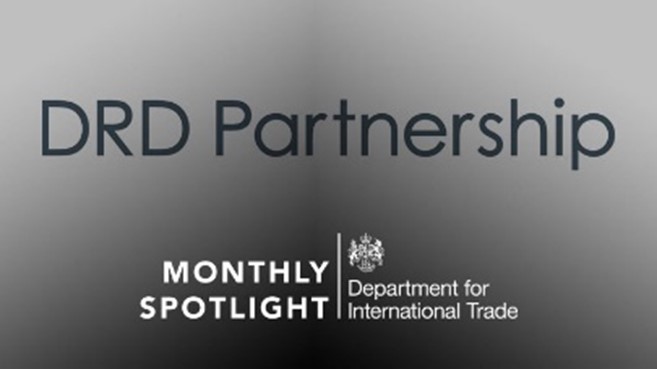 Beyond the headlines
Life su-sport
With many sports in the UK warning of irretrievable losses, the Department of Digital, Culture, Media and Sport is preparing to unveil a sports rescue package before the end of the month. Sports such as Rugby Union and racing, which still rely heavily on gate receipts, are in a particularly grave state but all struggling sports clubs have submitted financial returns to the Government for consideration ahead of the announcement. Earlier this year, Rugby League had to take a £16m loan from the Government to save it from total collapse, ahead of England's hosting of the World Cup next year. Eddie Hearn's opinion on its long-term prospects (see worth a read, below) was unequivocal: "it's f**ked, rugby league. Beyond f**ked."
Any rescue package will not, however, be available for the top four tiers of English football. After the debacle of Project Big Picture last month, the EFL and the Premier League have been told in no uncertain terms by Her Majesty's Government that there is quite enough money in their coffers to go around. But with no agreement on a rescue package apparently forthcoming, patience has run out. The head of the FA, Premier League and EFL are being hauled into a DCMS Committee this week to explain themselves. Expect free-flowing attacks and last-ditch defending…
Refusing to leave quietly
Speaking of Project Big Picture, there was high drama in Catalonia this week as Josep Bartomeu, outgoing President of Barcelona FC, gave his resignation speech. Bartomeu quit last week, taking the full board with him, having recently locked horns in a power struggle with senior players (some particularly Messi), overseen an 8-2 thrashing by Bayern Munich, and been on the wrong side of a proposed vote of no confidence (which, despite direct pleas to the Catalan government for a delay, was imminent). In the dying moments of a 35-minute news conference, which some saw as verging on Trumpian in its blameshifting, he announced without warning that Barcelona had signed up to be part of the European Super League. He took no questions and left the stage.
The President of La Liga (not a fan) was outraged, thundering that Barcelona was "joining a weak and imaginary competition which would be their ruin." Nonetheless, with English clubs also revealed to be circling the concept last week and JP Morgan having been approached about financing any prospective tournament, this is looking more and more like an issue which isn't going to go away…
A private matter
Amid the well-reported chaos that Covid-19 has wrought on the world of sport, there has been a notable uptick in interest the sector from Private Equity firms. Covid is a mixed bag in this regard: while significant opportunities have emerged as sporting organisations face financial difficulties, crippled cashflow, and uncertain futures, risk is high with the continued impact of the pandemic on sport still opaque.
Still, there is no denying heightened interest and increased deal flow. Silver Lake Management's acquisition of a $500m stake in Manchester City's owner, City Football Group, set the ball rolling late last year and KKR, Bain Capital and CVC are among firms increasing their activity in the space. The latter, in concert with Advent International, is notably in exclusive discussions to acquire a 10% stake in Serie A's media business.
CVC's conversion of a c.$950m Formula 1 investment in 2006 into a $6.7bn exit a decade later is evidence of just how profitable long-term investments in the space can be. Reliable revenue streams from sponsorship, advertising, and vast broadcasting deals, together with the level of fervour felt by fans, look set to outlast the disruption caused by Covid and provide sufficient motivation to inject liquidity into a struggling sector.
Sporting brands with wide international appeal and developed infrastructure are typically the most attractive assets. In this vein, world rugby's most valuable brand, the All Blacks, are said to be considering private equity funding after lockdown burned through almost half of their cash reserves. But sports investments carry a unique set of reputational risks, largely due to the scale of history and emotional attachment of fans, as owners such as Mike Ashley have found to their detriment. Time will tell if this is a red flag, or just a hurdle, for wider private equity investment in the sporting world.
Worth a read
Financial Times (30.10.20) – Lunch with the FT – Eddie Hearn: 'Without me, people wouldn't be talking about boxing'
The Telegraph (02.11.20) – PFA backs call to make dementia in football an industrial disease
BBC (04.11.20) – Grassroots football: Sir Patrick Vallance 'not aware' of Covid-19 transmission in children outdoors
The Times (08.11.20) – Diaries of an Irish parish priest lift lid on match that briefly brought respite during the First World War
What DRD's been watching
Diego Maradona (2019)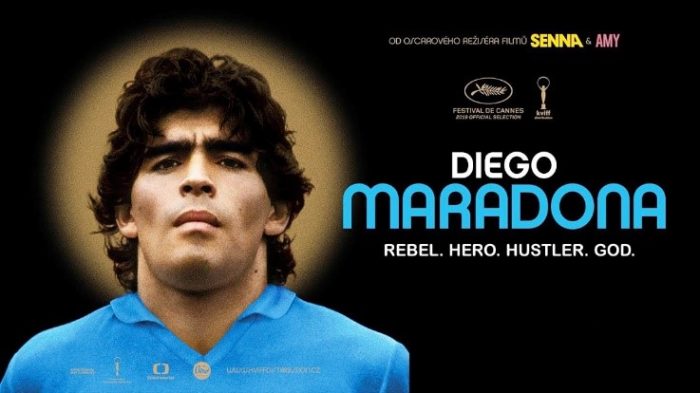 Argentinian football deity Diego Maradona has had a health scare this week. Thankfully, it looks as though he is on the mend and the team at SportsSnapshot took the opportunity to remember just what all the fuss was about with this Diego character…
This 2019 documentary, from the makers of Senna and Amy, charts Maradona's move to Napoli in 1984 following a relatively disappointing spell at Barcelona. For anybody who doesn't realise how good he was, the footage in this documentary will leave you in no doubt whatsoever. It's ridiculous. In a computer game, you would complain it was unrealistic. Over the next couple of seasons, in a blaze of adultery, cocaine and downright wonderfootball, Maradona propels Napoli to its first Serie A title. The resultant mania surrounding him in the city must be seen to be believed. It seems there was a pitch invasion every time he tied his shoelaces. Nurses spirited away vials of blood from routine tests and placed them on altars for veneration (seriously,we're not joking).
Football aside, the depth of this documentary hangs on its social backdrop. In the mid-80s Napoli is the poorest town in Italy, possibly Europe. We see how it is run quite openly by the Camorra, who are evidently happy to keep it that way. Suddenly, arriving as the world's most expensive player and winning a league traditionally reserved for the rich and contemptuous Northern towns, Maradona becomes a symbol of something more than the game. It is unsurprising that in this simmering fishbowl the difference between 'Diego' the cheeky family man and 'Maradona' the demi-God becomes increasingly blurred. Maradona's crashing descent into drugs and madness, in the pocket of the all-powerful Camorra, is both fascinating and tragic, and made all the more compelling by the man's gentle and candid narration on his own decline. With the season approaching, It's a Wonderful Life this is not. But if you've enjoyed any of Director Asif Kapadia's other chronicles of mercurial and tragic fame, you'll know that he tells a damn good story – which this certainly is.
One to watch
Alex Davies-Jones MP (Lab, Pontypridd)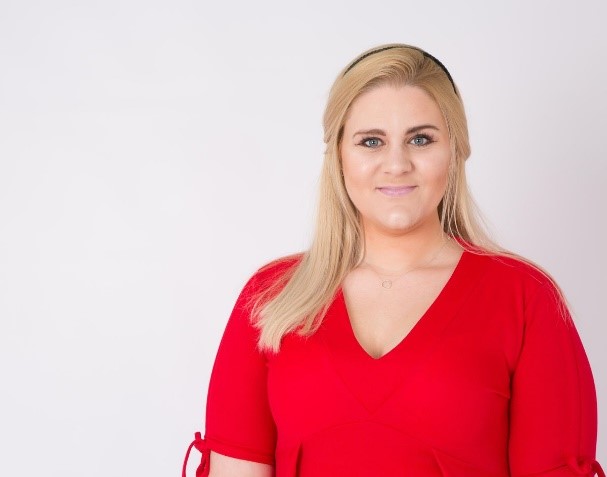 A lifelong Liverpool supporter and Welsh rugby fan, Alex is the first female MP for Pontypridd since the seat's creation in 1918. After university, Alex joined Tonyrefail community council while working in her local bowling alley. Her passion for the community she was born and bred in and her ambitions to serve it, grew. In 2017, she was elected as a Councillor for Tonyrefail, then in 2019, former MP Owen Smith announced he wouldn't be running again. Alex saw her opportunity and grabbed it.
Alex is a big sports fan and sits on the Digital, Culture, Media and Sport (DCMS) Select Committee. The global pandemic has had a devastating impact on most sectors, and Alex has been a vocal advocate for the sports world during the recent Select Committee inquiry sessions. She's been especially concerned about getting fans back to stadiums, noting recently "football is nothing without the fans." In this she has been a welcome parliamentary amplification for the concerns of many sports about the lack of footfall, subsequent loss in ticket sales and the effect on grassroots sports in particular.
Away from Covid, she's also raised concerns about racial inequality and gender diversity in sport. In September, Alex secured an adjournment debate on misogyny in sport, speaking on the barriers faced by women and girls: "women make up only 18% of qualified coaches and only 9% of senior coaches. In almost half of publicly funded national governing bodies, less than a quarter of their board are women, and, in total, women make up only around 30% of board members."
Alex is also the Co-Chair of the All-Party Parliamentary Group on Wrestling, a sport she focused on during her September adjournment debate. The APPG is currently taking evidence on how best to promote, support and improve the wrestling industry in Britain. Their report is due to be released in early 2021.
Keep an eye out for Alex in tomorrow's DCMS Select Committee session on sport in our communities…
Good week / Bad week

Marcus Rashford (again!)

Mike Tyson's sparring partners
Look out for…
To compensate for the disrupted international Rugby Union fixture list, the Autumn Nations Cup begins this Friday featuring the traditional Six Nations teams plus Georgia and Fiji.
Tomorrow morning, the heads of English football face questions from the DCMS Committee on their failure to agree a rescue package for the sport.
Cricket's Indian Premier League also reaches its conclusion on Tuesday, with Mumbai Indians taking on Delhi Capitals.
In golf, the 2020 Masters begins at Augusta on Thursday.
DRD Partnership is a strategic communications consultancy focused on building value for our clients and protecting their reputations at moments of challenge and change. If you'd like to know more about us and our consultancy services, including our sports offering, please see our website: https://www.drdpartnership.com/ or drop us a line sport@drdpartnership.com. We'd love to hear from you!